"Bou (Bride)" Screening and Discussion
15 December, 2017 @ 5:30 pm

-

7:00 pm
According to UNHCR there were 59,100 Rohingya refugees last June in Malaysia, but it is generally assumed that the numbers are much higher. While a lot has been said about trafficking to escape conflict, less attention has been given to the impact on women and girls. The Malaysian director, Mahi Ramakrishnan is trying to address this gap. In her documentary, Bodies for Sale –shown at SEA Junction last year– she exposed how Rohingya women and girls become victims of sexual violence and other abuses committed by traffickers. This follow-up documentary to be shown at SEA Junction on 15 December at 5.30PM discussed how trafficking also serves marriage purposes. Bou (bride) focuses on Rohingya girls who are sold into marriage by traffickers. It also explores the perspective of the buyers-the Rohingya men-and looks at the sexual, physical and emotional abuse suffered by these child brides. The 30-minute film follows Roima Yunus, who fled her village in Arakan when she was 11 years old and ended up in the hands of traffickers who brought her to Thailand and then subsequently to Malaysia. She was sexually abused and later sold to her husband in Malaysia who also abused her so again she had to fled.
Last November, Bou won the Best Short Documentary Award of the Around International Film Festival // Amsterdam (ARFF). At this premier in Thailand, the director will be present to introduce the documentary and interact with the audience after the screening.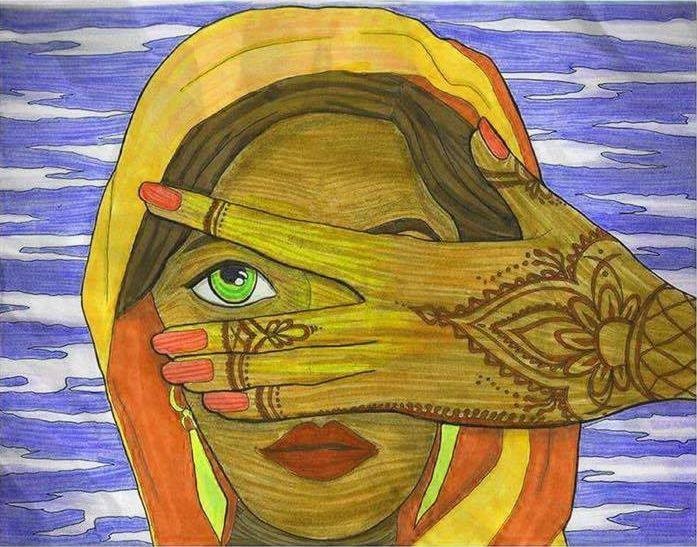 Read more at:
https://www.thestar.com.my/news/nation/2017/08/09/film-on-rohingya-child-brides-to-premier-on-sunday/#bEYwACiypUrywidD.99
https://www.bfm.my/bou-bride.html
Event free, donations most welcome!
For information/reservation for our events please email southeastasiajunction@gmail.com or phone/wa: +66970024140
About SEA Junction, OUR Venue on Southeast Asia
SEA Junction aims to foster understanding and appreciation of Southeast Asia in all its socio-cultural dimensions –from arts and lifestyles to economy and development. Conveniently located at Room 408 of the Bangkok Arts and Culture Centre or BACC (across MBK, BTS National Stadium) SEA junction facilitates public access to knowledge resources and exchanges among students, practitioners and Southeast Asia lovers. For more information see www.seajunction.org and join the Facebook group https://www.facebook.com/groups/1693055870976440/
Related Events