Indonesian Arts and Culture Scholarship 2018
1 January, 2018

-

10 January, 2018
DEADLINE : 10 January 2018 for INDONESIAN and 30 December for FOREIGNER
Participants : 72 youth
Countries : 56 countries
Arts Center : West Sumatera, Yogyakarta, East Java, Bali, South Sulawesi, and East Kalimantan
Indonesian Arts and Culture Scholarship (IACS) is an annual scholarship organized by the Ministry of Foreign Affairs, Republic of Indonesia. IACS aims to introduce Indonesian arts and culture to the world's youth by providing learning facilities such as dance classes, gamelan (traditional instruments), batik, painting, museums, nature tourism, traditional food, etc.
First arrival, each participant will follow an orientation program in Jakarta for one week, then the organizer will choose Arts Center where the participants will learn for 3 months. The Arts Center for year of 2018 consists of West Sumatra, Yogyakarta, East Java, Bali, South Sulawesi, East Kalimantan.
During 3 months participants will be trained and introduced to the local culture, all participants will display their learning outcomes in a stage work of INDONESIA CHANNEL that will be held in West Sumatra (Padang). This scholarship will give you an unforgettable experience and family.
SCHOLARSHIP COVERAGE
Tuition fee (including extra-curricular activities);
A round trip economy class ticket;
Accommodation (board and lodging);
Local transportation during program;
Health insurance (limited). All awardees are advised to have their own health insurance.
Monthly allowance
ELIGIBILITY
21 to 27 years old;
A Motivation Letter;
3 (three) passport-sized photographs;
A photo-copy of passport with validity period at least two years;
A photo-copy of academic diploma;
A photo-copy of the latest valid health certification from a qualified medical practitioner. On the day of leaving the origin country, participants should equipped themselves with a valid health certification from a qualified medical practitioner;
A letter of recommendation;
A personal signed statement. — in Indonesia.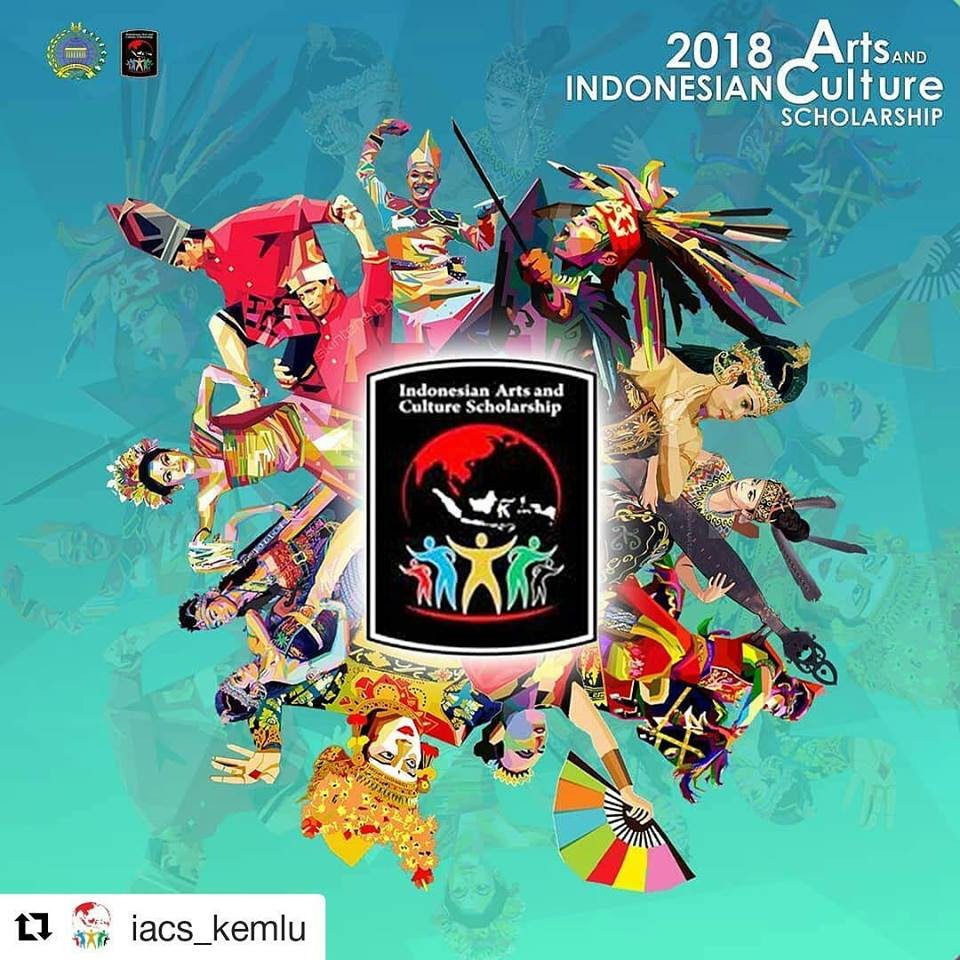 Related Events