Panel Discussion and Launch of the Report "Jobs in SEZs: Migrant Garment Factory Workers in the Mekong Region"
July 3 @ 6:00 pm

-

7:30 pm
Special economic zone (SEZ) development in the Greater Mekong Sub-region (GMS) has been expanding in recent years. Designed to capture foreign investment and accelerate regional economic integration, three SEZs are being established in Myanmar, along with roughly 30 in Cambodia, 10 in Thailand, and over 30 in other GMS countries. The garment industry, a prominent labour-intensive industry within the sub-region, is operating in these spaces. SEZs, offering investment privileges, quality infrastructure, and weakened labour protections, are attractive locations for garment manufacturers seeking low production and labour costs. Their manufacturing production increasingly hinges on both internal and cross-border migrant labour. Although women represent the majority of the sector's workforce, they are often concentrated in the lowest-paying positions with the least recognised skills. The challenges that women workers face are compounded when they are also migrants as they experience unique vulnerabilities.
On 3 July at 6 PM the report Jobs in SEZs: Migrant Garment Factory Workers in the Mekong Region will be launched at SEA Junction. The report presents the findings of a research conducted by the Mekong Migration Network (MMN) and Asian Institute of Technology (AIT), supported by Canada's International Development Research Centre (IDRC) on labor and migration issues in Mekong SEZs through a gendered lens. Guided by the question of whether the jobs being created within these zones are promoting decent work for women migrant workers, this study developed four case studies of SEZs, including Thilawa SEZ (Yangon Region, Myanmar), Phnom Penh SEZ (Phnom Penh, Cambodia), Manhattan SEZ (Svay Rieng Province, Cambodia), and Tak SEZ (Tak Province, Thailand), with a particular focus on the garment industry. Although Mekong SEZs may have the potential to support opportunities for decent work, the project's findings suggest that this potential has yet to be realised.
The panel discussion will highlight key findings of the research. The program is as follows:
Introduction, methodology and context of the study area
Carli Melo, Mekong Migration Network (MMN)
Major findings
Kyoko Kusakabe, Asian Institute of Technology (AIT)
Recommendation from Cambodia, Myanmar and Thailand
Tep Mealea, Legal Support for Women and Children, Cambodia (LSCW)
Thit Lwin Aung, Future Light Center, Myanmar
Sai Aung Tun, Foundation for Education and Development (FED), Thailand
Q & A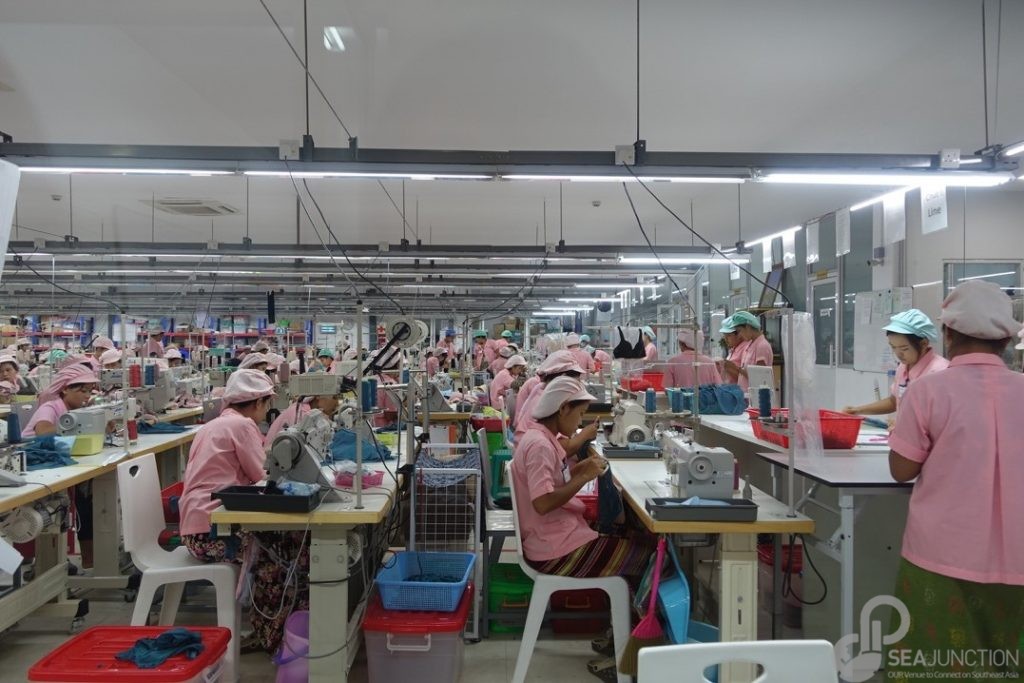 The event is free, but donations are most welcome to enable SEA Junction to continue its activities and keep events accessible to the public.
For information/reservation for our events please email southeastasiajunction@gmail.com or phone/wa: +66970024140
Organizers
Mekong Migration Network (MMN)
MMN is a sub-regional network of civil society organisations working towards the protection and promotion of migrants' rights in the Mekong Sub-region, which includes Thailand, Laos, Cambodia, Myanmar, Vietnam, and southern China. (www.mekongmigration.org, phone/fax: +6653-283259).
Asian Institute of Technology, Department of Development and Sustainability (DDS)
DDS aims to respond to emerging challenges to sustainable development in Asia and rest of the world. It provides critical and deep analysis of contexts under a multiplicity of identities –including by gender, religion, ethnicity, class, and age and produce professionals who are able to apply multi-disciplinary approach to problem solving. See further http://dds.ait.ac.th
SEA Junction, OUR Venue on Southeast Asia
SEA Junction aims to foster understanding and appreciation of Southeast Asia in all its socio-cultural dimensions –from arts and lifestyles to economy and development. Conveniently located at Room 408 of the Bangkok Arts and Culture Centre or BACC (across MBK, BTS National Stadium) SEA junction facilitates public access to knowledge resources and exchanges among students, practitioners and Southeast Asia lovers. For more information see www.seajunction.org and join the Facebook group https://www.facebook.com/groups/1693055870976440/
Related Events