Dear Partners and Friends of SEA Junction,
April is a month of holidays with Easter and then Thai New Year (Songkran) celebrations and we will be closed on 13-16 April. In this festive spirit, we wish all of you peace and joy in the days ahead.
After the vacation, we will launch a new series of activities "Southeast Asia Divided" on socio-economic and cultural divides in Southeast Asia and about the challenge of realizing the promise of "leaving no one behind". The focus is on the contrast in Manila 'cemetery slums' with a photo exhibition and a talk by renown Filipino anthropologist Mary Racelis. Continuing with the "ASEAN People in Flux Series" we will hold a talk on the history and features of labor migration from Thailand to Israel. On a related topic, there will be a class for graduate students on health policy and migration.
Hope you can come to our events and and help us reach a wider audience.
Looking forward to continued interaction.
Best regards,
Lia Sciortino Sumaryono
Founder and Executive Director SEA Junction
SOUTHEAST ASIA MINI BOOK FAIR
7-8 April 2018 at 11:00 AM – 7:00 PM
The mini book fair, held once a month in the space in front of SEA Junction, showcases a limited collection of new and used books on various aspects of Southeast Asia. The incomes derived from the fair are used to support SEA Junction's activities.
See further: http://seajunction.org/event/southeast-asia-mini-book-fair-18/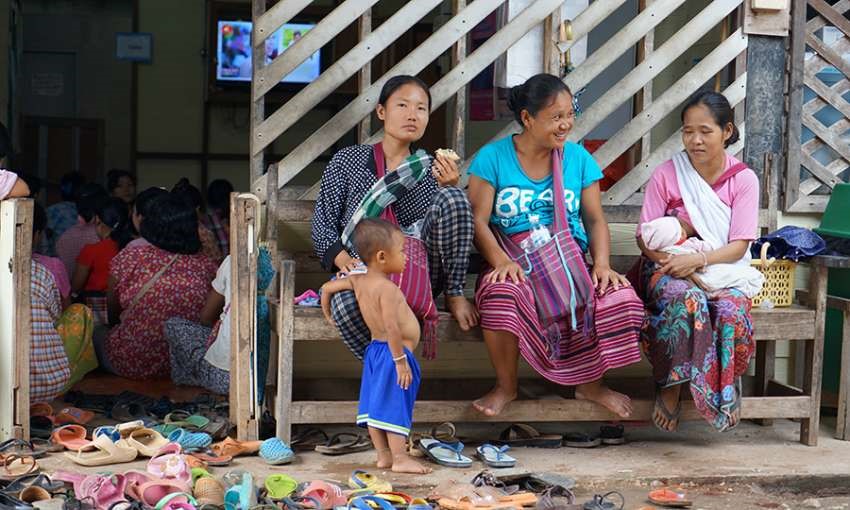 Class on Migration and Health Policy by Jerrold W. Hughet (open to students)
20 April at 1:00 pm – 4:00 pm
On Friday 20 April 2018, migration expert Jerrold W. Hughet will give a class for the MA students of the Migration and Health Course (PR 644) of the Institute for Population and Social Research (IPSR) of Mahidol University at SEA Junction at 1-4 PM. In view of the high relevance of this topic the class will also be open to interested students of other universities.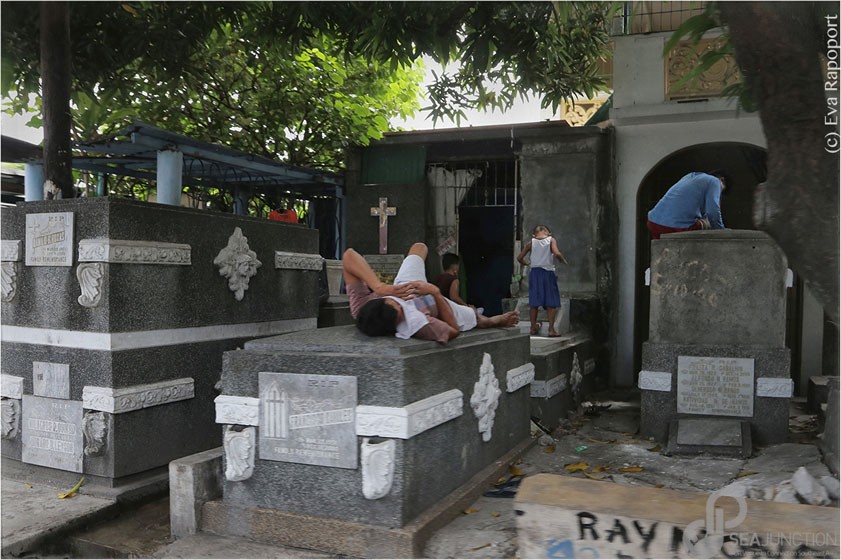 Photo Exhibition Living amongst the Dead:Disparity in Manila North Cemetery by Eva Rapoport
Launching: April 21 at 5:00 pm – 7:00 pm
Exhibition: 22 April – April 29 at 11:00 pm – 7:00 pm
30 Years of Work Migration from Thailand to Israel:
A Talk by Shahar Shoham
22 April 2018 at 5:00 – 6:30 PM
This public talk will present the history and conditions of work migration from Thailand to Israel based on anthropological research with a village community in Isaan, where hundreds of residents have been migrating to Israel and back in the last 30 year. More info soon to be provided on our website:
www.seajunction.org
For information/reservation for our events
please email southeastasiajunction@gmail.com
phone/wa: +66970024140
About SEA Junction, OUR Venue on Southeast Asia
SEA Junction aims to foster understanding and appreciation of Southeast Asia in all its socio-cultural dimensions –from arts and lifestyles to economy and development. Conveniently located at Room 408 of the Bangkok Arts and Culture Centre or BACC (across MBK, BTS National Stadium) SEA junction facilitates public access to knowledge resources and exchanges among students, practitioners and Southeast Asia lovers. For more information see www.seajunction.org and join the Facebook group