Dear Partners and Friends of SEA Junction,
In May we successfully held the second event of the regular series "Wielding the funding strings of civil society in Southeast Asia" with OSF and we will continue to explore the issue of home-grown philanthropy also this month with the series' third event.
June is further dedicated to the human impacts of conflict with a panel on "rebuilding lives" and a photo exhibition on the daily activities of people in the Southern part of Thailand.
In contrast, the sunny side of the region will be exposed in the contribution to a panel on reverse glass paintings in Southeast Asia at the 3rd SEAMEO SPAFA International Conference on Southeast Asian Archeology (SPAFACON2019) with a possible (still tentative) pre-conference panel on the same topic at SEA Junction.
We hope you will find our monthly program of interest. We count on your participation and help in sharing the information about our events with your network. And, if you would like to support us, please click on the donation box below.
As we enter our 4th year on 25 June, we also wish to thank all our funding and enabling partners, our institutional and individual supporters, our staff, volunteers and interns and all the participants who have allowed us to be what we are today: thank you for your continued engagement in expanding the space for public discourse in Southeast Asia together with us!
Best regards,
Lia Sciortino Sumaryono
Founder and Executive Director SEA Junction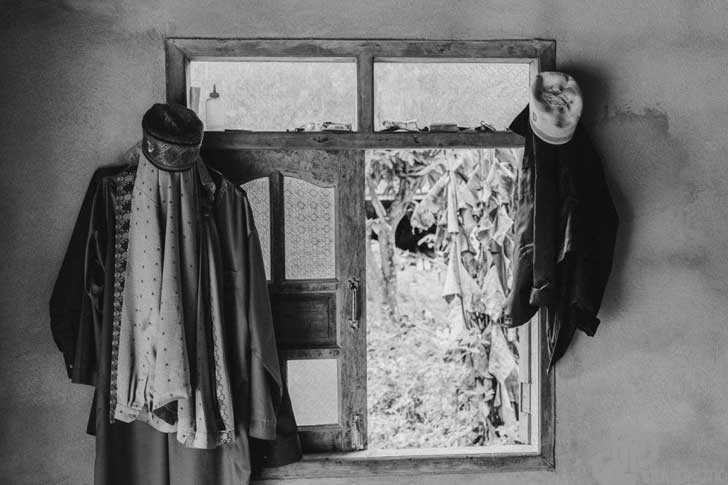 Photo Exhibition ''Gray Zones"
11-23 June 2019 @ 11:00 am – 7:00 pm
This exhibition organized with the Cross-Cultural Foundation (CrCF) and APT in the 1st floor of BACC consists of black and white photographs of people in Southern Thailand, images of normality in the shadow of conflict.
See further: http://seajunction.org/event/photo-exhibition-gray-zones-sea-junction/
Panel Discussion "Glimpses of Southeast Asia
in Reverse Glass Paintings" (Tentative)
16 June 2019 @ 5:00 am – 6:30 pm
Among the cultural treasures of Southeast Asia, reverse glass paintings are still relatively unknown to the public. The panels will show the variety and charm of glass paintings from selected countries in the region and discuss how they reflect social realities and cultural beliefs.
If confirmed, information will be provided on a later date on our website: www.seajunction.org
Panel Discussion "Rebuilding Lives"
18 June 2019 @ 6:00 pm – 7:30 pm
As the International Day in Support of Victims of Torture approaches, the Cross-Cultural Foundation CrCF in collaboration with APT plans to hold a panel to discuss the current situation in the country and what can be done to improve it and to support the victims and their families' healing process.
See further: http://seajunction.org/event/panel-discussion-rebuilding-lives/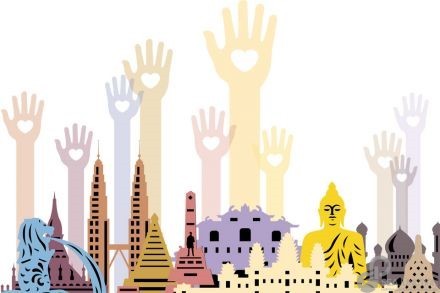 Panel Discussion "Home-Grown Philanthropy in Southeast Asia:
A Bonus for Civil Society?"
23 June 2019 @ 5:00 pm – 6:30 pm
This third event of the series "Wielding the funding strings of civil society in Southeast Asia" in collaboration with OSF explores the funding opportunities offered by the robust growth of the home-grown Southeast Asian philanthropic sector and whether they indeed translate into regular and sustainable support to civil society.
See further: http://seajunction.org/event/panel-discussion-home-grown-philanthropy-in-southeast-asia-a-bonus-for-civil-society/
Southeast Asia Mini Book and Craft Fair
29-30 May 2019 @ 11:00 am – 7:00 pm
Once a month, SEA Junction holds a mini book and craft fair focusing on Southeast Asia. Three kinds of books are displayed: 1) New books given in consignment from recognized publishers with an interest in the countries of Southeast Asia. 2) New and used books, double to those in our library. 3) Few literature and development-related works from outside the region that have been donated to SEA Junction for the purpose of the fair. All funds raised with the fair contribute to SEA Junction's functioning and activities.
See further: http://seajunction.org/event/southeast-asia-mini-book-and-craft-fair/
For information/reservation for our events
please email southeastasiajunction@gmail.com
phone/wa: +66970024140
About SEA Junction, OUR Venue on Southeast Asia
SEA Junction aims to foster understanding and appreciation of Southeast Asia in all its socio-cultural dimensions –from arts and lifestyles to economy and development. Conveniently located at Room 408 of the Bangkok Arts and Culture Centre or BACC (across MBK, BTS National Stadium) SEA junction facilitates public access to knowledge resources and exchanges among students, practitioners and Southeast Asia lovers. For more information see www.seajunction.org and join the Facebook group