GAATW-IS Consultation (Closed Event)
9 November, 2017 @ 10:00 am

-

10 November, 2017 @ 1:00 pm
On 9-10 November SEA Junction and our Director as one of the Board Members will host the International Secretariat of the Global Alliance of Traffic in Women (GAATW-IS) to discuss the findings of the organizational assessment recently conducted with the aim of identifying and addressing areas of strengths, weaknesses, gaps, challenges, and opportunities in its programming and operational structure, to better enable it to move forward with a clearer vision and strategic direction, and strengthened operations.
At the meeting, GAATW-IS and selected board members will review the presentation of the consultant and their findings based on the online survey among GAATW members and in-depth interviews with selected representatives of member organizations and the International Board. The survey and interviews aimed at collecting feedback on the Alliance strengths and weaknesses and proposed ways forward. Based on this feedback, GAATW-IS will elaborate an organizational development framework and priorities for future actions that will lead to a stronger, more efficient Alliance. The meeting will start with a presentation of the findings before going into more working groups/planning mode to develop the organizational development framework/recommendations.
Please note that this is a closed event by invitation only.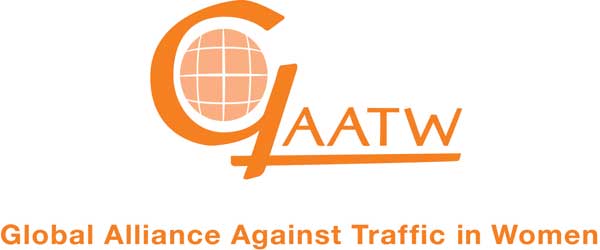 Organizers:
SEA Junction, OUR Venue to Connect on Southeast Asia (see https://seajunction.org) SEA Junction aims to foster understanding and appreciation of Southeast Asia in all its socio-cultural dimensions –from arts and lifestyles to economy and development. Conveniently located at Room 408 of the Bangkok Arts and Culture Centre or BACC (across MBK, BTS National Stadium) SEA junction facilitates public access to knowledge resources and exchanges among students, practitioners and Southeast Asia lovers. For more information see seajunction.org and join the Facebook group https://www.facebook.com/groups/1693055870976440/
The
Global Alliance Against Traffic in Women (GAATW)
is an Alliance of more than 80 non-governmental organisations from Africa, Asia, Europe, LAC and North America with the International Secretariat based in Bangkok, Thailand. .
GAATW
sees the phenomenon of human trafficking intrinsically embedded in the context of migration for the purpose of labour. For more information see
Home – The Global Alliance Against Traffic in Women (GAATW)
Related Events