Opening Photo Exhibition "'Unmentionable': Rohingya Refugees in Cox's Bazaar" by Mahmud Rachman and Launch 'Uprooted and Displaced' Series
February 8 @ 5:30 pm

-

7:00 pm
Opening
From 6 to 18 February, SEA Junction will present a photo exhibition tentatively entitled "'Unmentionable': Rohingya Refugees in Cox's Bazaar" by Bangladeshi photographer Mahmud Rachman. The context of the exhibition is the latest attacks against Rohingyas in Rakhine State, which started on 25 August 2017 in retaliation for the raids on 30 police posts and an army base allegedly by the Arakan Rohingya Salvation Army (ARSA). The large-scale destruction of Rohingya villages under the guise of military counter-insurgency operations has driven the population across the border into Cox's Bazar, Bangladesh. Persecution is of such intensity and scale that is has become one of the most serious humanitarian crises in the world today and the most serious in Southeast Asia. An estimated 655,000 Rohingya have joined other refugees from previous waves bringing the total to an estimated 867,550 Rohingya refugees in Bangladesh (ISCG Situation Report 21 Dec 2017) who are traumatized, have lost their livelihoods and assets and live in extremely difficult conditions lacking adequate food, water, sanitation and medical care and with glim hope of a better future.
Although sex and age segregated numbers are still lacking, it has been repeatedly observed that the majority of the refugees are women and children. They are disproportionately affected "by reinforcing, perpetuating and exacerbating pre-existing, persistent gender inequalities, gender-based violence and discrimination" (UN Women).
The photos, to be exposed in the 1st floor of the Bangkok Art and Culture Center (BACC) and on SEA Junction's windows in the 4th floor of BACC, illustrate the camp conditions and the vulnerability of Rohingya refugees, with particular attention to women and girls and their specific, and too often neglected, needs and rights. The exhibition will be opened on 8 February 2018 with a discussion on the same topic and other related events may be planned during the course of the exhibition as part of a new series of activities entitled "Displaced and Uprooted" on displaced persons, asylum seekers and refugees in Southeast Asia. Details of these events will be provided at a later date.
Brief Photographer Profile
Mahmud Rahman lives between Dhaka and Bangkok and works as documentary photographer on social issues. His major work includes: Bangladeshi women, children in difficult circumstances, trafficking of women and children in Bangladesh, river gipsy, indigenous people. Mahmud published several books (only available in Dhaka) as the end product of his self-assigned projects. As a visual advocacy campaigner in Bangladesh, he uses his work to raise awareness through photo exhibitions and participatory workshops with selected groups in rural and urban areas, especially targeting the youths.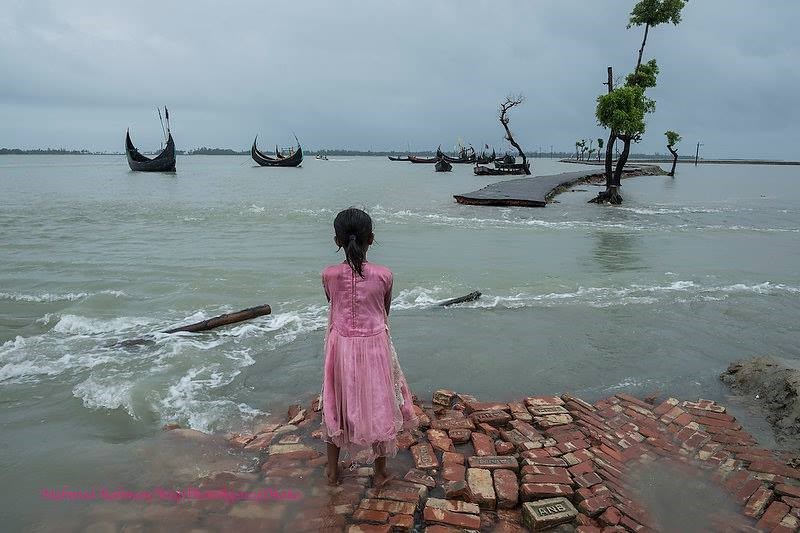 NB: Events are free, but donations most welcome!
For information/reservation for our events please email southeastasiajunction@gmail.com or phone/wa: +66970024140
About SEA Junction, OUR Venue on Southeast Asia
SEA Junction aims to foster understanding and appreciation of Southeast Asia in all its socio-cultural dimensions –from arts and lifestyles to economy and development. Conveniently located at Room 408 of the Bangkok Arts and Culture Centre or BACC (across MBK, BTS National Stadium) SEA junction facilitates public access to knowledge resources and exchanges among students, practitioners and Southeast Asia lovers. For more information see www.seajunction.org and join the Facebook group https://www.facebook.com/groups/1693055870976440/
Related Events