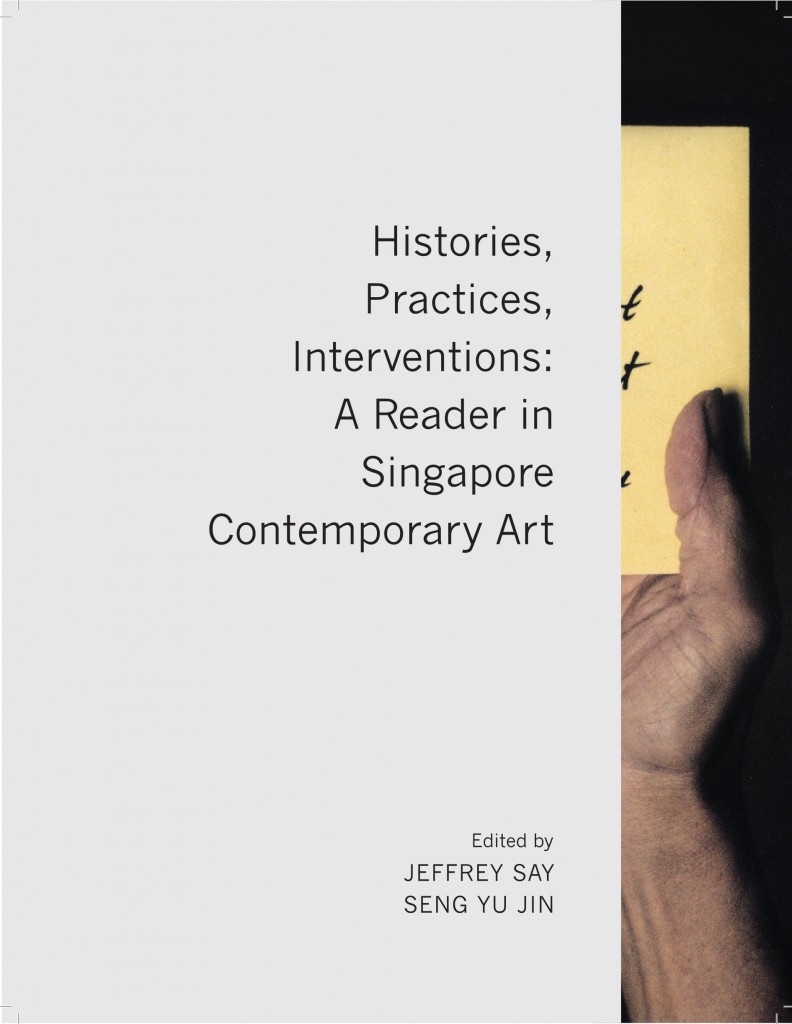 Editor : Jeffrey Say & Seng Yu Jin
Publisher : Institute of Contemporary Arts, LA SALLE College of Arts, Singapore
Year : 2016
ISBN : 978-981-09-9063-3
Preface by By Jeffrey Say & Seng Yu Jin
Histories, Practices, Interventions: A Reader in Singapore Contemporary Art brings together key writings about ideas, practices, issues and art institutions that have shaped our understanding of contemporary art in Singapore. This reader was conceived as a resource to advance critical debate and reflection on post-independence Singapore art and culture. Its production was motivated by a desire to make available a body of significant texts and create a context in which the texts could be better appreciated and understood. Since this is the first published reader on contemporary art writing in Singapore, we have included a broad range of key texts that enrich art discourse by engaging in debate and offering new perspectives. Histories, Practices, Interventions is intended to function not as an end in itself but as a catalyst for the proliferation of critical dialogue on contemporary art.
A reader such as this begs the question of who might constitute an assumed readership sufficiently interested in and knowledgeable about contemporary art in Singapore. There is no easy answer to this question except that the very existence of the art writing compiled here demonstrates that there exists an impetus and desire to write about art even though that readership may be largely unidentified. The perception of a lack of readership for contemporary art in Singapore is supported by the constant struggle to establish an art history programme at a university undergraduate level. Growing a readership is as important a task as generating art writing, as one cannot sustain itself without the other. Histories, Practices, Interventions serves as a bridge between readers and art writing by bringing together in a single volume a body of art discourse that is art-historically significant.
This reader provides a new foundation for constructing a critically engaged art discourse. Much of the selected art writings directly engage with the role of the state during a period when the effects of government interventions such as the funding of art institutions, promotion of an art market and support for patronage, were more visible than ever in cultural production. Histories, Practices, Interventions provides insights into these and other issues through writings that examine contested issues, experimental practices, theories and histories pertinent to the discourse on contemporary art in Singapore. As a project, this anthology thus represents our de- sire as editors, educators and art historians to search for discursive density amidst the richness of writings on contemporary art in Singapore.
Thank you to Luke Chua, Usha and Plural Art Blog for the donation of this book to SEA Junction