Dear Partners and Friends of SEA Junction,
The program in July explored the intersection of gender and economic factors in Southeast Asia collaborating with the Mekong Migrant Network with a panel discussion on the livelihood of women migrant labours in SEZs and with SEI and partners on the right to land and food. Gender notions were also embedded in the book discussion and dance performance on Balinese keris by Garrett Kam's book. For those who missed these and other previous events, you can find them on the video section of our fb page at https://www.facebook.com/pg/SEAJunction470374673153248/videos/?ref=page_internal
Gender will also figure prominently this month with a painting exhibition on the long-established tradition of women leadership in Indonesia in spite of persistent efforts to relegate women to a domestic role only. The exhibition is a collaboration with Cemara 6 Gallery and will be held in Jakarta.
Two other pressing issues for the region will be up for discussion in August. namely the urgent need to stop environmental degradation and revisit unchecked industrial and consumption demands and the safeguarding of freedom of expression in the digital arena at a time of fake news and limiting efforts allegedly to combat them.
We hope you will find our monthly program of interest. We count on your participation and help in sharing the information about our events with your network.
And, if you would like to support us, please click on the donation box below.
Best regards,
Lia Sciortino Sumaryono
Founder and Executive Director SEA Junction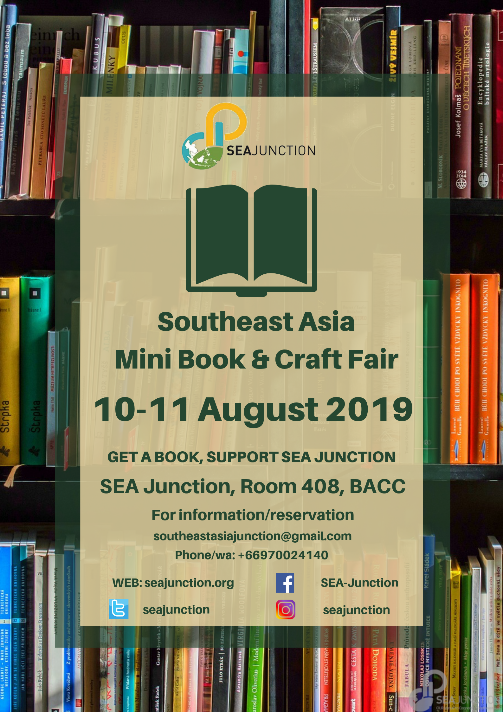 Southeast Asia Mini Book and Craft Fair
10-11 August 2019 @ 11:00 am – 7:00 pm
Once a month, SEA Junction holds a mini book and craft fair focusing on Southeast Asia. Besides small craft from the region, three kinds of books are displayed: 1) New books given in consignment from recognized publishers with an interest in the countries of Southeast Asia. 2) New and used books, double to those in our library. 3) Few literature and development-related works from outside the region that have been donated to SEA Junction for the purpose of the fair. All funds raised with the fair contribute to SEA Junction's functioning and activities.
See further: http://seajunction.org/event/southeast-asia-mini-book-and-craft-fair-3/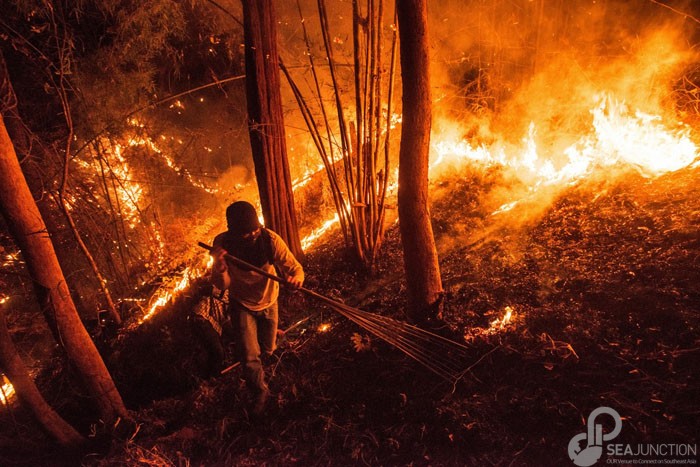 Panel Discussion "A Green Future for Southeast Asia?"
16 August 2019 @ 6:30 pm – 8:00 pm.
Southeast Asia's goal of achieving a green future is challenged by aggressive economic expansion at the expense of natural resources. If the depletion of 'environmental capital' is allowed to continue, it will undermine future food and human security and threaten regional development and stability. The panel discussion to be held in collaboration with World Wide Fund for Nature (WWF) of Thailand will identify key emerging environmental and conservation problems and recommend possible actions
See further: http://seajunction.org/event/a-green-future-for-southeast-asia/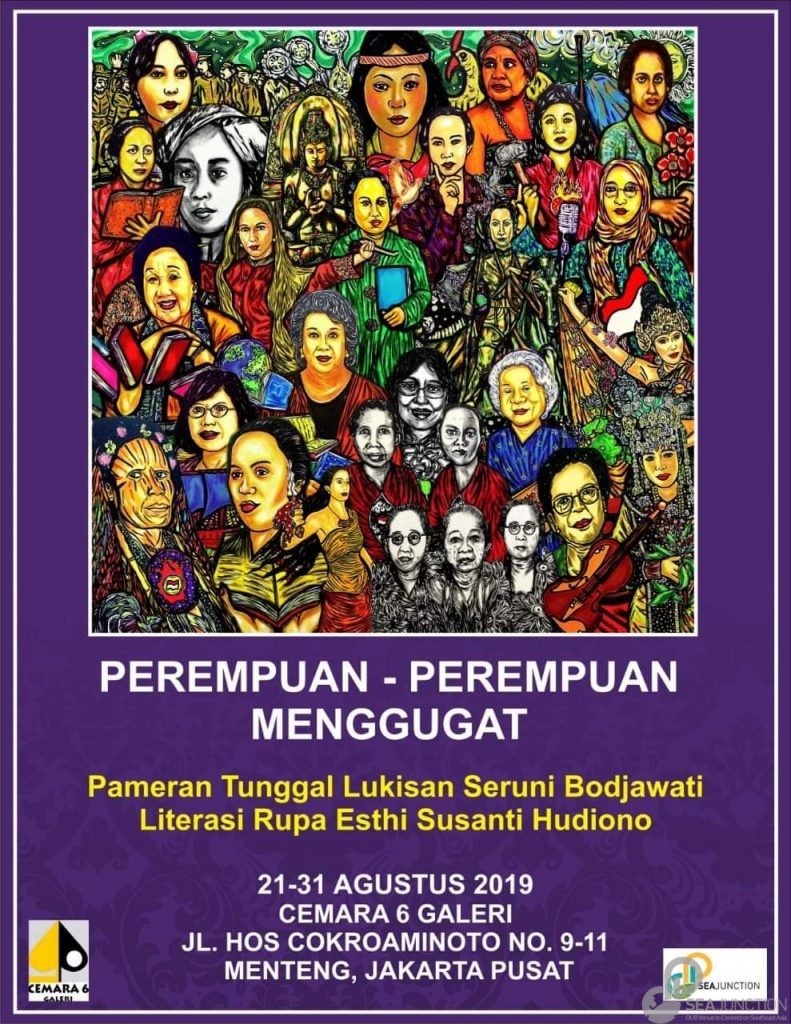 Solo Exhibition "Perempuan-Perempuan Menggugat" (Women of Indonesia Accuse) by Seruni Bodjowati at Cemara 6 Gallery, Jakarta
21-31 August @ 10.00 am – 6:00 pm
Feminism is often perceived in Indonesia as a "Western" ideology extraneous to local cultural values. This solo painting exhibition aims to show that contrary to this perception Indonesia has an established tradition of rejection of patriarchal values by portraying women leaders across time and fields.
Information on this exhibition will be soon provided on our website www.seajunction.org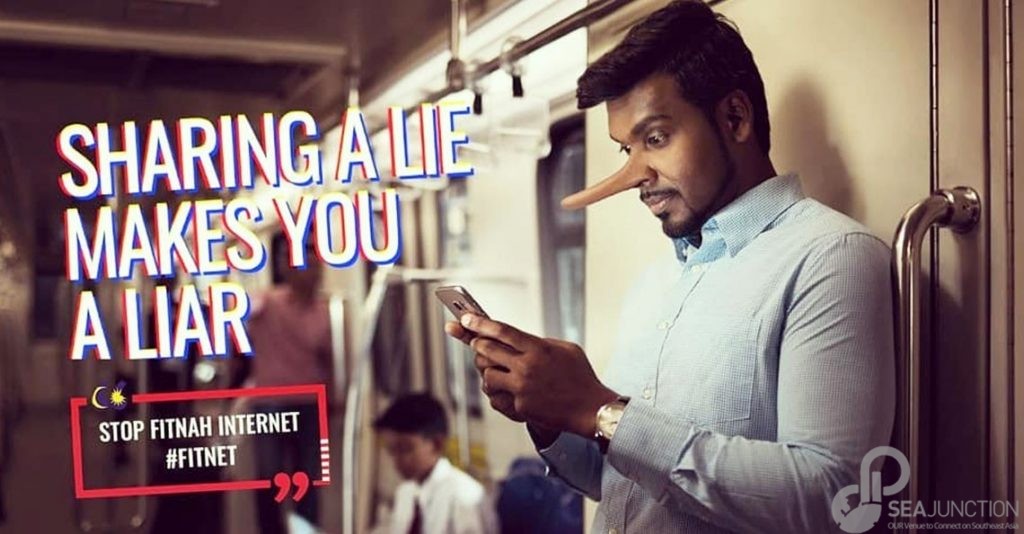 Panel Discussion "Information War in Southeast Asia"
30 August 2019 @ 6:30 pm – 8:00 pm
In recent years, in Southeast Asia like in other parts of the world, the internet and social media have become the arena for ideological and security battles. The panel discussion focuses on the imperative to safeguard freedom of expression in the digital space at a time when the lines between 'stifling rumors' and 'fighting dissent' are becoming blurred.
See further: http://seajunction.org/event/information-wars-in-southeast-asia/
For information/reservation for our events
please email southeastasiajunction@gmail.com
phone/wa: +66970024140
About SEA Junction, OUR Venue on Southeast Asia
SEA Junction aims to foster understanding and appreciation of Southeast Asia in all its socio-cultural dimensions – from arts and lifestyles to economy and development. Conveniently located at Room 408 of the Bangkok Arts and Culture Centre or BACC (across MBK, BTS National Stadium) SEA junction facilitates public access to knowledge resources and exchanges among students, practitioners and Southeast Asia lovers.
For more information see www.seajunction.org and join the Facebook group https://www.facebook.com/groups/1693055870976440/ and/or Instagram