Dear Partners and Friends of SEA Junction,
In the month of September we addressed crucial yet challenging issues for the region, exposing statelessness of migrant children, restrictive policies against street vendors and ongoing transitional justice efforts for still unresolved abuses.These were interspersed by events showing the contrasting beauty of paintings and textiles from Indonesia. It is this mix what makes this region so intriguing and worth exploring further.
This month, we will uncover two less popularly recognized issues by discussing digital literacy for women and girls and musical transformations in Southeast Asia. As usual, our monthly Southeast Asia Mini Book Fair will showcase second hand and new books about Southeast Asia.
We hope our programs will continue to interest you and we look forward to further interaction and support.
Best regards,
Lia Sciortino Sumaryono
Founder and Executive Director SEA Junction
President Foundation for Southeast Asia Studies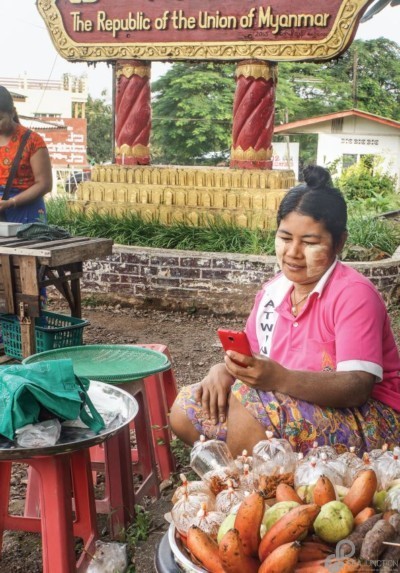 A Digital Revolution for Southeast Asian Women and Girls?
17 October at 6:00 pm – 7:30 pm
This panel discussion will focus on the rights of women and girls to enjoy the benefits of technology while being protected from its dangers. Focus is on digital literacy for women and girls as an instrument to address gender bias in access and use of technologies, while also taking into account the longstanding culture, traditions, and policies that create a barrier to change.
See further: http://seajunction.org/event/a-digital-revolution-for-southeast-asian-women-and-girls/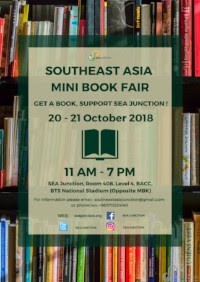 Southeast Asia Mini Book Fair
20-21 October at 11:00 AM – 7:00 PM
Once a month, SEA Junction holds a mini book fair focusing on Southeast Asia. Three kinds of books are displayed. New books given in consignment from recognized publishers with an interest in the countries of Southeast Asia. New and used books, Few literature and development-related works from outside the region that have been donated to SEA Junction for the purpose of the fair. All profit from the books in consignment as well as from the donated books will contribute to SEA Junction's functioning and activities.
See further: http://seajunction.org/event/southeast-asia-mini-book-fair-23/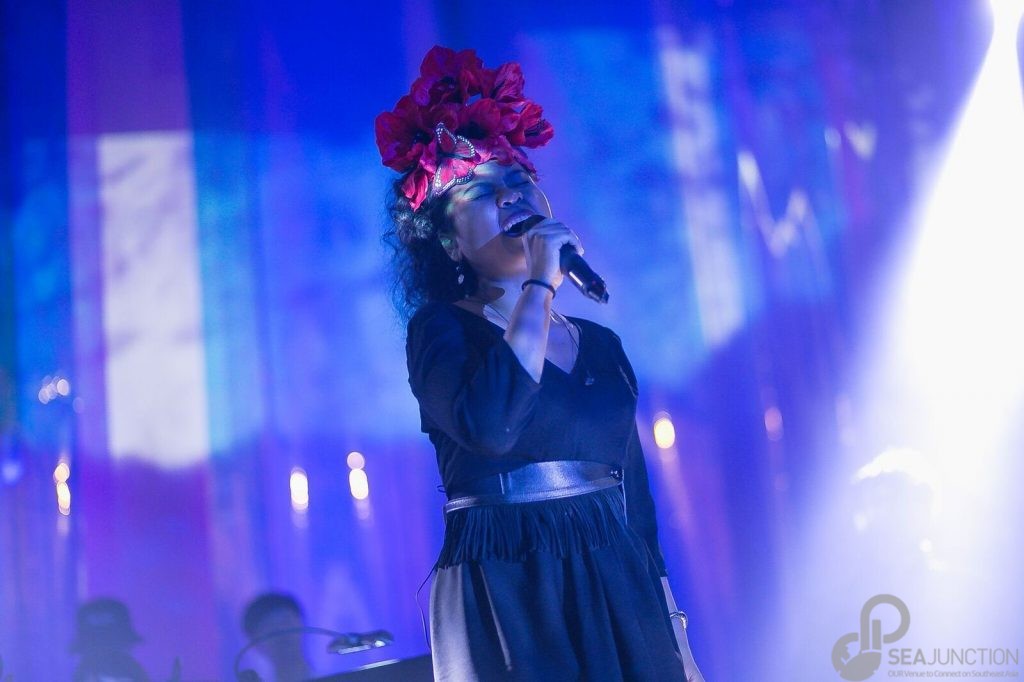 Public Lecture "The New Soundscape of Southeast Asia"
by Lawan Jirasuradej
27 October at 5:00 pm – 6:30 pm
This public lecture will explore contemporary sounds of traditional music in Southeast Asia. The talk is based on research and writing for the recently published book New Voices in Southeast Asia. It describes the lives and works of top musicians embracing traditional (classical and folk) music in their work.
See further: http://seajunction.org/event/public-lecture-the-new-soundscape-of-southeast-asia-by-lawan-jaraseradej/
For information/reservation for our events
please email southeastasiajunction@gmail.com
phone/wa: +66970024140
About SEA Junction, OUR Venue on Southeast Asia
SEA Junction aims to foster understanding and appreciation of Southeast Asia in all its socio-cultural dimensions –from arts and lifestyles to economy and development. Conveniently located at Room 408 of the Bangkok Arts and Culture Centre or BACC (across MBK, BTS National Stadium) SEA junction facilitates public access to knowledge resources and exchanges among students, practitioners and Southeast Asia lovers. For more information see www.seajunction.org and join the Facebook group