Dear Partners and Friends of SEA Junction,
The program we held last month in our venue in Bangkok explored two vital questions for Southeast Asia and our global community, namely environmental degradation and the control of the internet and information. For those who missed these and other previous events, you can find them on the video section of our fb page at https://www.facebook.com/pg/SEA-Junction-470374673153248/videos/?ref=page_internal In addition, the painting exhibition on the long-established tradition of women leadership in Indonesia in collaboration with Cemara 6 Gallery in Jakarta has become our latest success overseas attracting media and public attention.
In September, SEA Junction will participate in the ASEAN People Forum (APF) to profile our organization and will hold two related panels on ASEAN roles concerning social protection for informal workers and about security, protection and justice for women. Women position in society will also be explored with a book launch on transnational marriages in Thailand from the point of view of the Thai wives.
Lastly, an event in Thai language will address the impacts of tourism and other socio-economic and environmental factors on the so-called 'people of the sea' living along the Andaman coast.
We hope you will find our monthly program of interest. We count on your participation and help in sharing the information about our events with your network.
And, if you would like to support us, please click on the donation box below.

Best regards,
Lia Sciortino Sumaryono
Founder and Executive Director SEA Junction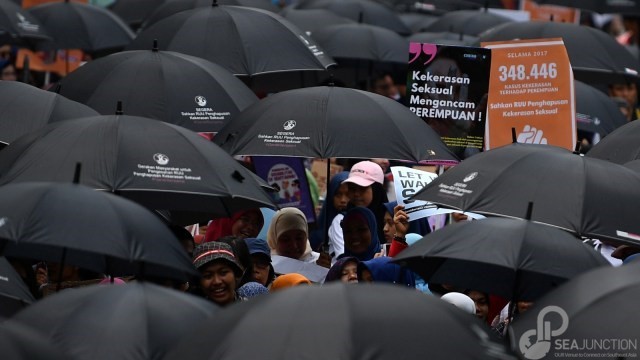 Panel Discussion "How Safe is ASEAN for Women?"
11 September 2019 @ 6:30 pm – 8:00 pm
SEA Junction will collaborate with the Center for Strategic and International Studies (CSIS) of Indonesia to highlight prevailing safety concerns for women in the ASEAN region at the local, national and regional levels. This event is made possible by support from the Canada Mission to ASEAN and Partners Asia and is related to the ASEAN People Forum.
See further: http://seajunction.org/event/how-safe-is-asean-for-women/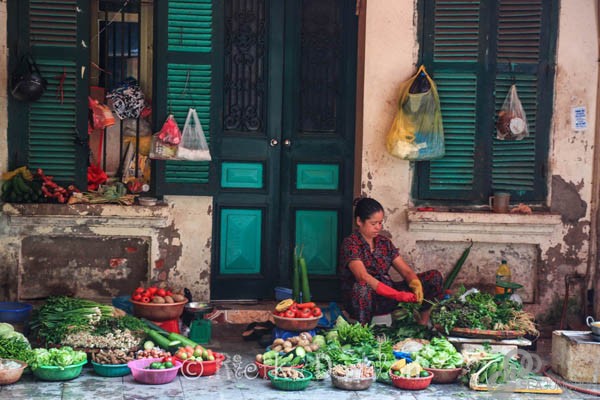 Panel Discussion "The Mirage of UHC for Informal Workers
in Southeast Asia"
12 September 2019 @ 6:30 pm – 8:00 pm
SEA Junction in collaboration with HomeNet Southeast Asia and WIEGO will hold a panel discussion on promoting social protection for informal workers and their need for inclusive health insurance and social security provision. This event is timed and contributes to the ASEAN People Forum 2019 in Bangkok.
See further: http://seajunction.org/event/panel-discussion-the-mirage-of-uhc-for-informal-workers-in-southeast-asia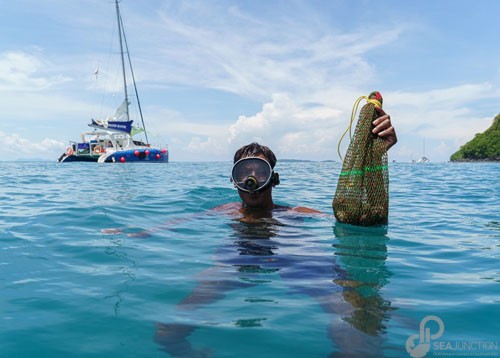 Panel Discussion "Life of Sea Gypsies along the Andaman Sea Shoreline" (in Thai Language)
19 September 2019 @ 6:00 pm – 7:30 pm
Living off the seas along the coastlines of Southeast Asia for hundreds of years, so-called "sea gypsies" or "people of the sea" are now threatened by various socio-economic and cultural changes. The discussion along with the photographic slideshow will focus on the daily realities of the sub-group of the Moken with a population of 1000 people living in the area of Ranong, Pang-nga and Phuket. Please note this event will be in Thai with no English translation provided.
See further: http://seajunction.org/event/panel-discussion-life-of-sea-gypsies-along-the-shoreline-of-andaman-sea-of-southern-thailand-in-thai/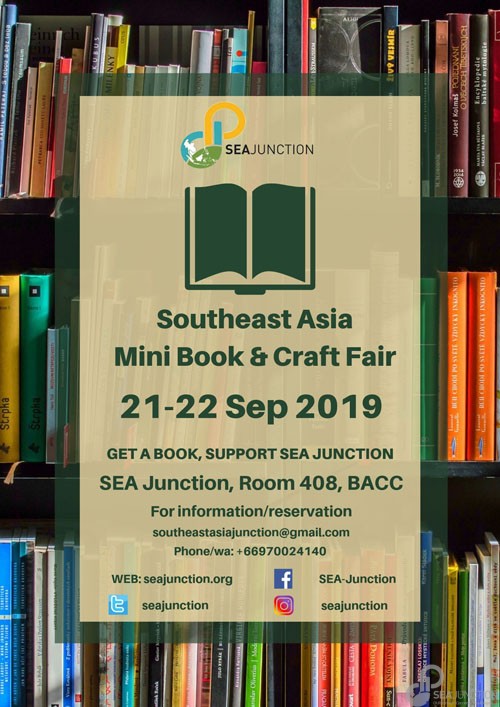 Southeast Asia Mini Book and Craft Fair
21-22 September 2019 @ 11:00 am – 7:00 pm
Once a month, SEA Junction holds a mini book and craft fair focusing on Southeast Asia. Besides small craft from the region, three kinds of books are displayed: 1) New books given in consignment from recognized publishers with an interest in the countries of Southeast Asia. 2) New and used books, double to those in our library. 3) Few literature and development-related works from outside the region that have been donated to SEA Junction for the purpose of the fair. All funds raised with the fair contribute to SEA Junction's functioning and activities.
See further: http://seajunction.org/event/southeast-asia-mini-book-and-craft-fair-4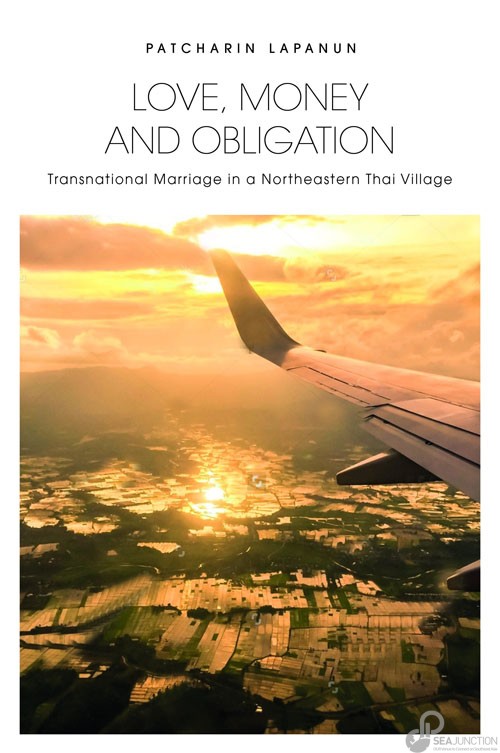 Book Launch "Love, Money and Obligation"
By Patcharin Lapanun
24 September 2019 @ 6:00 pm – 7:30 pm.
In Southeast Asia too, transnational marriages are rising due to a combination of factors including increased population mobility and changing lifestyles. The book to be launched at SEA Junction explores transnational marriages of Thai women with foreign men from the perspective of Thai wives and it shows how these marriages challenge mainstream gender relations, perceptions of sexuality, marriage and family as well as existing class divisions in rural Thai communities.
See further: http://seajunction.org/event/book-launching-love-money-and-obligation-by-patcharin-lapanun/
For information/reservation for our events
please email southeastasiajunction@gmail.com
phone/wa: +66970024140
About SEA Junction, OUR Venue on Southeast Asia
SEA Junction aims to foster understanding and appreciation of Southeast Asia in all its socio-cultural dimensions – from arts and lifestyles to economy and development. Conveniently located at Room 408 of the Bangkok Arts and Culture Centre or BACC (across MBK, BTS National Stadium) SEA junction facilitates public access to knowledge resources and exchanges among students, practitioners and Southeast Asia lovers.
For more information see www.seajunction.org and join the Facebook group https://www.facebook.com/groups/1693055870976440/ and/or Instagram