Precarious Migration; Voices of Undocumented Cambodian Migrants
15 January, 2017 @ 4:30 pm

-

6:30 pm
In June 2014 undocumented migrants were expelled from Thailand. Over the following two-week period approximately 230,000 undocumented Cambodian migrants fled and returned home. The exhibition to be held at SEA Junction on 15 January 2017 at 4-6pm shares the experience of migrants and their families during this period in comic book form.
The posters with enlarged reproduction of selected pages of the comic as well as the comic itself are part of a research conducted in Cambodian villages close to the Thai-Cambodian border since September 2013 as part of the Migrating out of Poverty Research Programme Consortium based at the Unversity of Sussex, UK (migratingoutofpoverty.dfid.gov.uk). The researchers were struck by the number of families that had one or more members migrating in search of work to support their family and aimed to explore the dynamics of migration and relations within the household and the contribution that migration made to livelihoods. In the context of the repatriation, the researcher were particularly interested in the impact that the involuntary return had on migrants and their families.
At the launching of the exhibition, a panel discussion will be held on the research findings as well as the use of multimedia to raise awareness of the issues migrants and their families face. Speakers will include:
Il Oeur, Analyzing Development Issues Centre (ADIC), Phnom Penh.
Robert Nurick, Migrating out of Poverty Research Programme Consortium, University of Sussex School of Social and Political Sciences, University of Melbourne.
Supang Chantavanich, Reserch Professor and Advisor to Asian Research Center for Migration (ARCM), Chulalongkorn University, Bangkok.
You can download the comic in English now at migratingoutofpoverty.dfid.gov.uk/publications/multimedia, and in Khmer and Thai after 3 January.
Organizers:
SEA Junction, OUR Venue to Connect on Southeast Asia (see seajunction.org)
University of Sussex, School of Social and Political Sciences, Migrating out of Poverty Research Programme Consortium (see migratingoutofpoverty.dfid.gov.uk)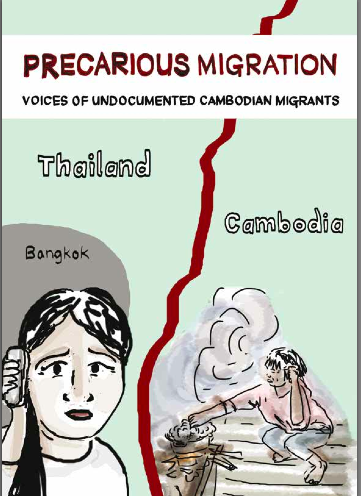 Related Events