Preventing Extremism
17 June, 2017 @ 4:00 pm

-

6:00 pm
On 17 June 2017, the International Studies (ASEAN-China) Program, Thammasat University, Kawanfilm and SEA Junction will address the issue of preventing extremism. The event will find place at SEA Junction and consist of the screening the film Jihad Selfie and a follow-up discussion with activist Ruby Kholifah, of AMAN Indonesia and the director Noor Huda Ismail on skype from Melbourne where he is currently doing his PhD on gender and masculinity of Indonesian foreign fighters. The event will find place at SEA Junction at 4pm. While the topic focuses on Indonesia it has relevance also for other countries in Southeast Asia and beyond.
Jihad Selfie is a film made in 2015 in English that tells the story of how Indonesian teenagers are recruited to the Islamic State. The film tries to unravel why 'normal' young people find attractive religious extremism and can become radicalized. Understanding how this process occurs is key to find ways to prevent extremism. The film also highlight the role of social media in spreading radical discourses and the impact of "Selfie" culture, in wanting to be someone in the midst of increasingly self-centered societies (see further http://www.smh.com.au/world/jihad-selfie-the-story-of-how-indonesian-teenagers-are-recruited-to-islamic-state-20160721-gqb8gy.html )
The speaker, Dwi Rubiyanti Khalifah is currently representative of the Asian Muslim Action Network (AMAN) in Indonesia, which focuses on strengthening leadership of grassroots inter-faith women and consolidating progressive voices to advocate the rights of minority groups. She earned her Masters Degree in Health and Social Sciences at Mahidol University in Thailand, With AMAN Indonesia, she initiated the Womens School for Peace, a community for learning peace education for inter-faith mothers that has already spread to 20 communities in seven provinces to strengthen womens leadership skills and organization in order to be able to contribute to peacebuilding. Her commitment and long contribution to the advancement of womens rights in development and peacebuilding in Indonesia has been recognized by international agencies. She received several awards as Asia Development Fellow (2014), 100th woman by BBC in 2015, and 23rd of the most inspiring women by Salt Magazine in 2015 (see further http://amanindonesia.org/en/ruby-khalifah/)
For information/reservation for our events please email southeastasiajunction@gmail.com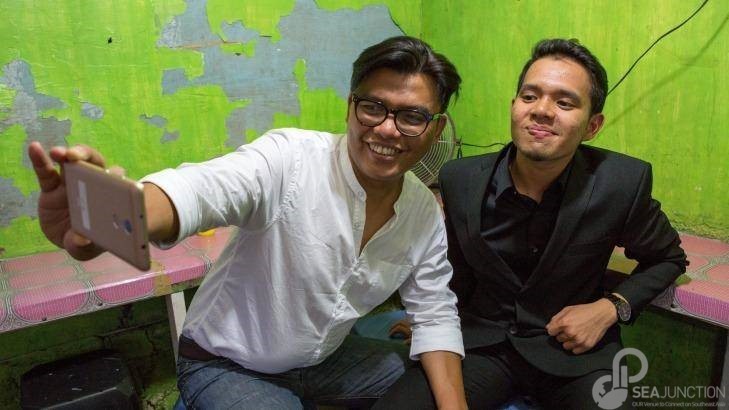 Organizers
SEA Junction, OUR Venue on Southeast Asia
SEA Junction aims to foster understanding and appreciation of Southeast Asia in all its socio-cultural dimensions –from arts and lifestyles to economy and development. Conveniently located at Room 408 of the Bangkok Arts and Culture Centre or BACC (across MBK, BTS National Stadium) SEA junction facilitates public access to knowledge resources and exchanges among students, practitioners and Southeast Asia lovers. For more information see www.seajunction.org and join the Facebook group https://www.facebook.com/groups/1693055870976440/
International Studies (ASEAN – China) Program, Thammasat University is a 4-year- full time program designed to deepen students' knowledge of language, politics, economics, society and culture of ASEAN (Association of Southeast Asian Nations) and China.
Film Kawan is a group of former and present students of Southeast Asian Studies program, Thammasat University. The group launches various activities and organizing Southeast Asian film events in order to strengthen the understanding of Southeast Asian region through films.