Dear Partners and Frieds of SEA Junction,
In the month of November, we enjoyed the Thai floral painting and we pondered on challenges in the region to foster tolerance in plural societies and ensure women have access to reproductive health services. December will also see a variety of topics beginning with gender and food security to earth rights defenders and the plight of women and their families in conflict-torn Southern women to a drawing competition for children and youth on tolerance and peace. As usual, our monthly Southeast Asia Mini Book Fair will showcase new and used books about Southeast Asia.
As the end of the year approaches in the spirit of solidarity we would like to ask you to become a Friend of SEA Junction or a Founding and Enabling Partner and support us in continuing our work to expand space for public discourse in Southeast Asia. To donate is easy, you can find all the information on our website and transfer electronically by clicking the PayPal link at Donation – SEA Junction. If you prefer to transfer via bank our dedicated account is TMB #043 -7-18114-2. For those in the US, you can get tax benefits by donating via Partners Asia, a United States 501(c)(3) nonprofit organization, at https://partnersasia.org/donate/, but please do not forget to mention that it is for SEA Junction. We are savvy in using our limited resources and our accountant provides yearly financial reports to our founding partners and main donors. Your year-end contribution will enable us to do more and better in the next year and for this we are very grateful!
We hope our programs will continue to interest you and we look forward to further interaction and support.
In conclusion, may I wish you all a Merry Christmas and a Happy New Year!
Best regards,
Lia Sciortino Sumaryono
Founder and Executive Director SEA Junction
Book Launch
"Ensuring a Square Meal: Women and Food Security
in Southeast Asia" by Theresa W. Devasahayam
1 December at 5:00 pm – 6:30 pm
The talk will focus on the critical questions raised in the book relating to women's role in food security in the family and its implications for safeguarding the well-being of members of the household especially children; women's role in agriculture and food production; and state constructions of women's role in food production in the family and community.
See further: http://seajunction.org/event/book-launch-ensuring-a-square-meal-women-and-food-security-in-southeast-asia-by-theresa-w-devasahayam/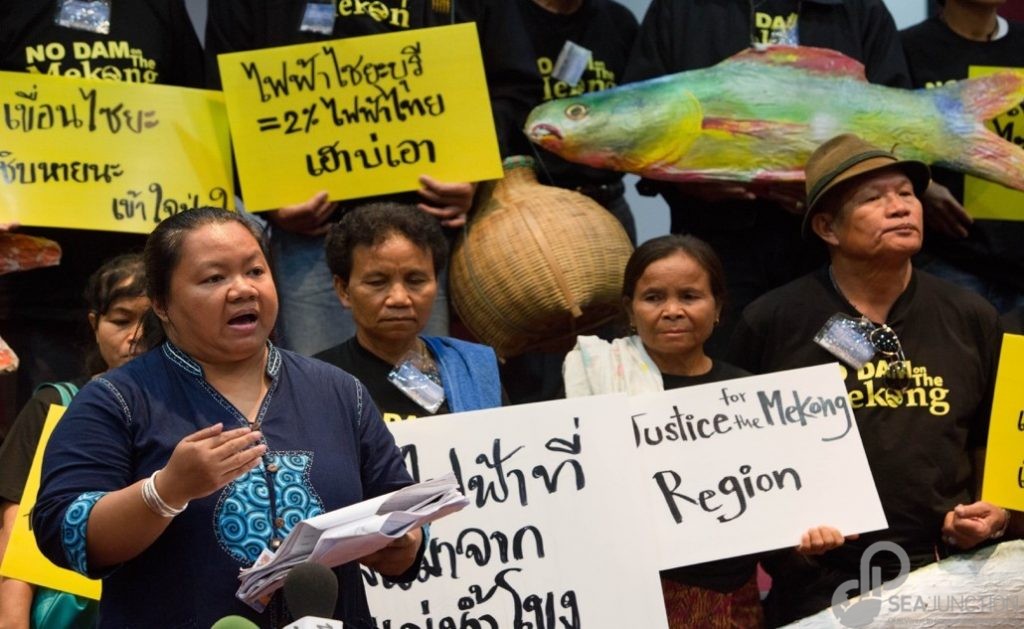 Earth Rights Defenders in Southeast Asia- Tackling the Challenges? Panel Discussion and Report Launch
13 December at 6:30 pm – 8:30 pm
On the occasion of the launch of the report ""Fighting Back: A Global Protection Strategy for Earth Rights Defenders" by EarthRights International (ERI) for the 20th anniversary of the UN Declaration on Human Rights Defenders, a panel will be held on the situation in Southeast Asia to advocate an effective regime for the protection of activists working to defend the rights of local communities to land and water and control of their traditional territories.
See further: http://seajunction.org/event/earth-rights-defenders-in-southeast-asia-tackling-the-challenges-panel-discussion-and-report-launch/
"Coloring the World for Peace and Tolerance"
Walk-In Children and Youth Drawing Competition
Competition: 15 – 16 December at 11:00 am – 7:00 pm
Exhibition: 18 December at 1:00 am – 7:00 pm
This competition is held in collaboration with GUSDURian Thailand to commemorate Human Rights Day on 10 December. Its aim is to promote a culture of peace and tolerance by fostering awareness and appreciation of the values of diversity, fairness, equality, and human rights through the arts.
See further: http://seajunction.org/event/coloring-the-world-for-peace-and-tolerance-walk-in-children-and-youth-drawing-competition/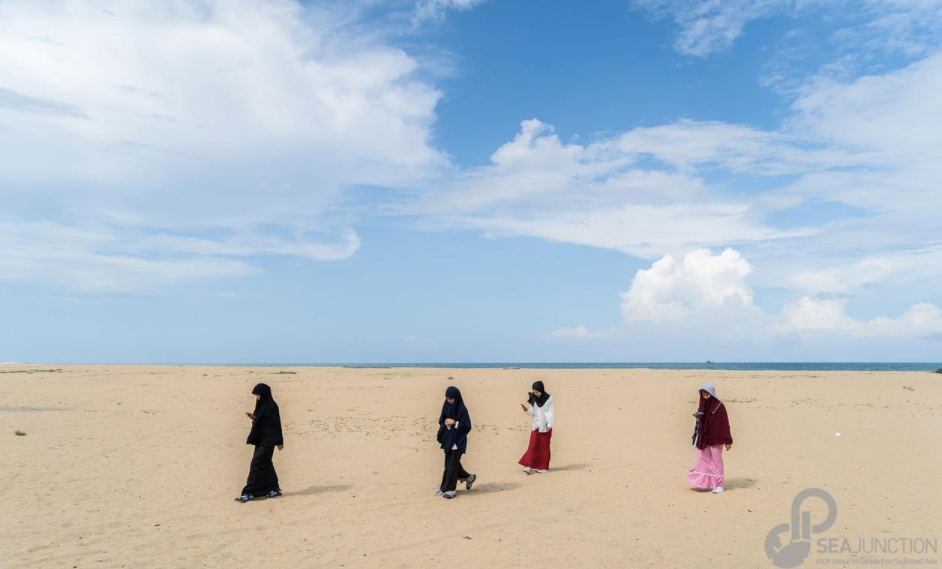 Documentary Screening and Panel Discussion
"Women of the Deep South"
19 December at 5:30 pm – 7:30 pm
At this multi-media event organized in collaboration with CrCF and the Canada Fund for Local Initiatives, two short documentaries directed by Canadian filmmaker SRG will be screened and a panel discussion will highlight the suffering brought upon women of different ethnic and religious backgrounds by the ongoing conflict. Counsellor Ayesha Rekhi of the Canadian Embassy in Thailand will will make brief closing remarks.
See further: http://seajunction.org/event/documentary-screening-and-panel-discussion-women-of-the-deep-south/
Southeast Asia Mini Book Fair
22 – 23 December 2018 at 11:00 AM – 7:00 PM
Once a month, SEA Junction holds a mini book fair focusing on Southeast Asia. Three kinds of books are displayed. New books given in consignment from recognized publishers with an interest in the countries of Southeast Asia. New and used books, Few literature and development-related works from outside the region that have been donated to SEA Junction for the purpose of the fair. All profit from the books in consignment as well as from the donated books will contribute to SEA Junction's functioning and activities.
The info will be provided on the website later: http://seajunction.org/
For information/reservation for our events
please email southeastasiajunction@gmail.com
phone/wa: +66970024140
About SEA Junction, OUR Venue on Southeast Asia
SEA Junction aims to foster understanding and appreciation of Southeast Asia in all its socio-cultural dimensions –from arts and lifestyles to economy and development. Conveniently located at Room 408 of the Bangkok Arts and Culture Centre or BACC (across MBK, BTS National Stadium) SEA junction facilitates public access to knowledge resources and exchanges among students, practitioners and Southeast Asia lovers. For more information see www.seajunction.org and join the Facebook group