Dear Partners and Friends of SEA Junction,
In the month of October I learned a lot from the new topics that were addressed at SEA Junction for a first time such as: digital literacy for women and girls; decriminalization of drugs; and the evolution of traditional music into unique forms of contemporary music across the region. Our commitment to highlight the plight of refugees and forced migrants and their inner strength continued with the screening of a fascinating documentary on refugee schools by refugees in Indonesia.
This month, we will have again a mix of new and more regular topics with a much waited re-screening of the Indonesian film "Lima (Five)", a workshop on painting Thai flowers on greetings cards and a book discussion on reproductive health in the Philippines. As usual, our monthly Southeast Asia Mini Book Fair will showcase new and used books about Southeast Asia.
We hope our programs will continue to interest you and we look forward to further interaction and support.
Best regards,
Lia Sciortino Sumaryono
Founder and Executive Director SEA Junction
President Foundation for Southeast Asia Studies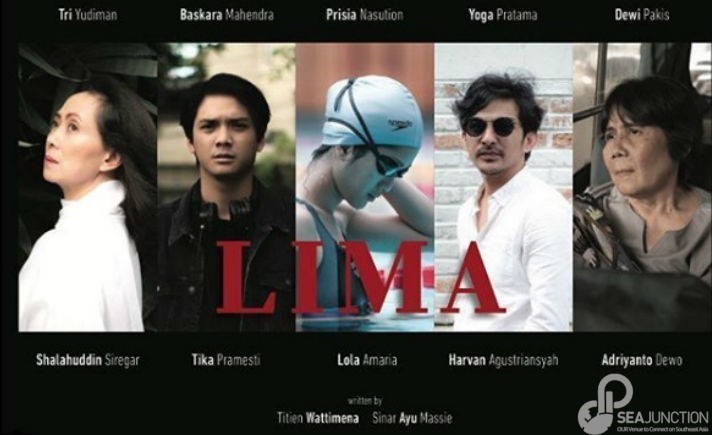 Screening Film "Lima" (Five)
3 November 2018 at 3:00 pm – 5:30 pm
Due to the high demand for the film "Lima" ("Five") we are screening it again at SEA Junction. LIma is an innovative Indonesian film that reflects on the national ideology Pancasila and raises important questions on what it really means to be a tolerant, pluralist, just, consultative and inclusive society.,Please note that place this time is more limited so reservations are recommended.
See further: http://seajunction.org/event/screening-film-lima-five/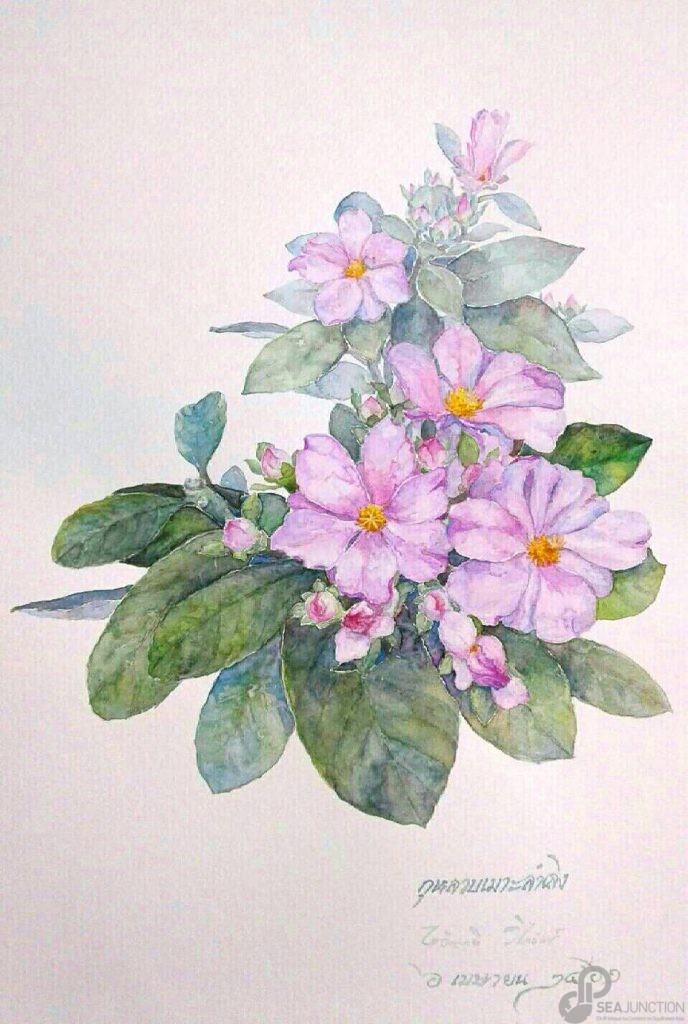 Workshop on Painting Thai Floral Watercolor Cards
10 – 11 November 2018 at 1:00 PM – 4:00 PM
In this workshop with artist Kwanpoom Vilaiwan, participants will learn about Thai flowers, by painting them with watercolors on large greeting cards. They will be guided in a step by step process, first drawing selected Thai flowers and then coloring them. Kwanpoom will also share his knowledge of the various flowers and explain their meaning in Thai culture and society and when relevant about their use in Buddhist rituals and their representation in temples' murals.
See further: http://seajunction.org/event/workshop-on-painting-thai-floral-watercolor-cards/
Southeast Asia Mini Book Fair
17 – 18 November 2018 at 11:00 AM – 7.00 PM
Once a month, SEA Junction holds a mini book fair focusing on Southeast Asia. Three kinds of books are displayed. New books given in consignment from recognized publishers with an interest in the countries of Southeast Asia. New and used books, Few literature and development-related works from outside the region that have been donated to SEA Junction for the purpose of the fair. All profit from the books in consignment as well as from the donated books will contribute to SEA Junction's functioning and activities.
See further: http://seajunction.org/event/southeast-asia-mini-book-fair-24/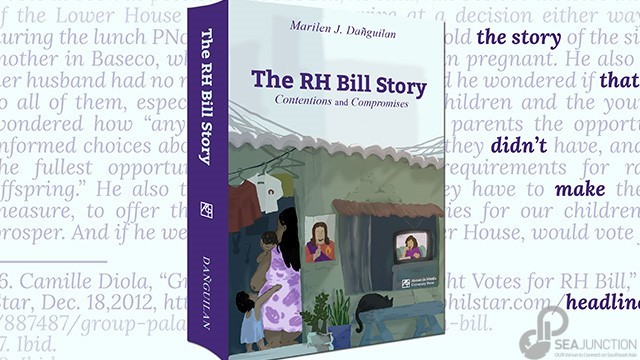 Book Launch "The RH Health Bill Story" by Marilen Danguilan
28 November 2018 at 6.00 PM – 7.30 PM
The Reproductive Health (RH) Law was arguably the most divisive in the legislative history of the Philippines, provoking heated discussions on sex, gender, contraceptives, abortion, women's rights, population control, and poverty alleviation. At the launch of her book, the author Marilen J. Danguilan will give us a summary of the book's detailed narration of what actually took place during the Senate and House debates. What was actually said, or not said, the assertions, the rebuttals, the continuing attacks and defenses.
See further: http://seajunction.org/event/book-launch-the-rh-health-bill-story-by-marilen-danguilan/
For information/reservation for our events
please email southeastasiajunction@gmail.com
phone/wa: +66970024140
About SEA Junction, OUR Venue on Southeast Asia
SEA Junction aims to foster understanding and appreciation of Southeast Asia in all its socio-cultural dimensions –from arts and lifestyles to economy and development. Conveniently located at Room 408 of the Bangkok Arts and Culture Centre or BACC (across MBK, BTS National Stadium) SEA junction facilitates public access to knowledge resources and exchanges among students, practitioners and Southeast Asia lovers. For more information see www.seajunction.org and join the Facebook group