Southeast Asia Mini Book Fair
4 February, 2017 @ 11:00 am

-

5 February, 2017 @ 7:00 pm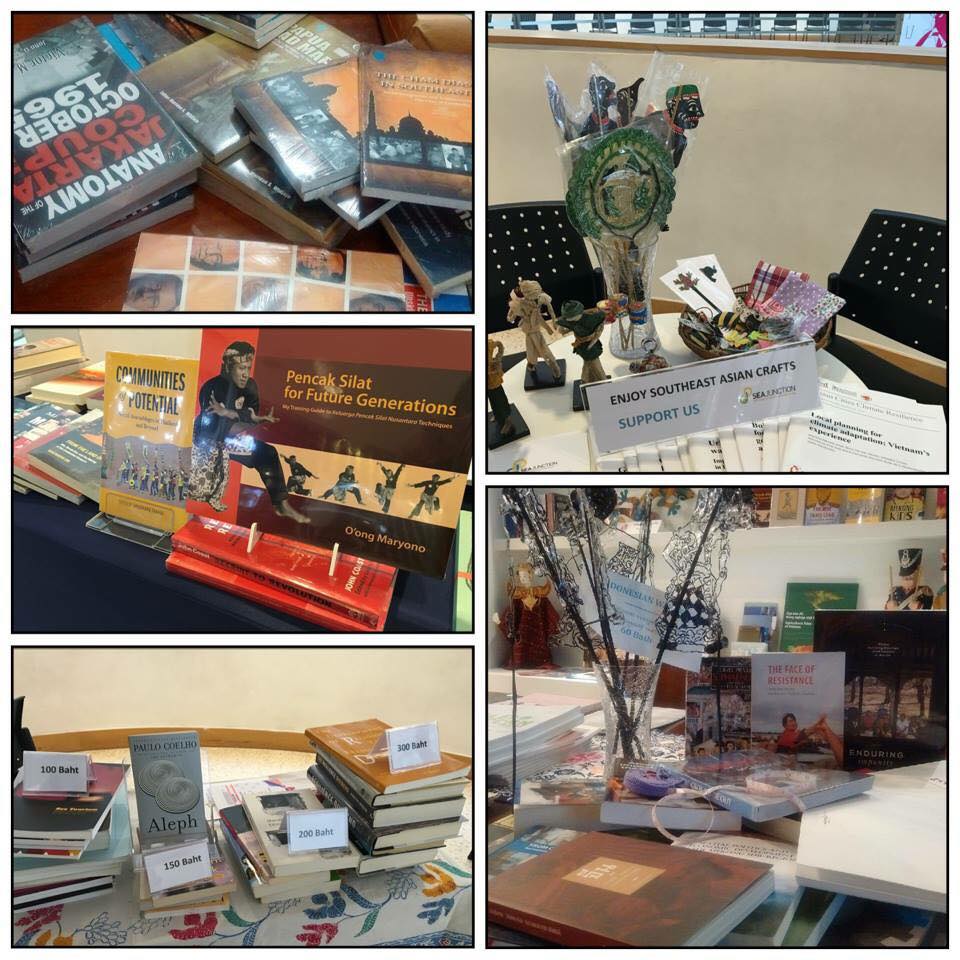 The SEA Junction's Southeast Asia Mini Book Fair is a monthly event on the first weekend of each month in the space in front of SEA Junction, Room 408, Bangkok Art and Culture Centre (BACC) from 11 am to 7 pm. The Mini Book Fair showcases a limited collection of books on various aspects of Southeast Asia consisting of two kinds of books:
New books from Silkworm Books from Thailand, Indonesia and Yayasan Pustaka Obor of Recognised publishers with an interest in the countries of Southeast Asia.

New and used books that are doubles to Reviews those of SEA Junction's Library or have been donated to SEA Junction for the purpose of the fair.

They include books in Thai, English and Indonesian on various issues related to Southeast Asia, the Greater Mekong Sub-region (GMS) as well as literary work.

Few development-related works from outside the region are Also available.
If you get books, all the profit from the books in consignment as well as from the donated books will Contribute to SEA Junction's functioning and activities.
GET A BOOK, SUPPORT SEA JUNCTION
SEA Junction aims to foster understanding and appreciation of Southeast Asia in all its socio-cultural dimensions –from arts and lifestyles to economy and development. Conveniently located at Room 408 of the Bangkok Arts and Culture Centre or BACC (across MBK, BTS National Stadium) SEA junction facilitates public access to knowledge resources and exchanges among students, practitioners and Southeast Asia lovers. For more information see
seajunction.org
and join the Facebook group
https://www.facebook.com/groups/1693055870976440/
Related Events