Artwork for the Special Initiative "Living the Coup: Collective Diary of Daily Life in Myanmar" by SEA Junction and Partners.
| | |
| --- | --- |
| Title: | Standing Up for Justice |
| Storyteller | CDMer (Health Professional) |
| Artwork | Kyaw Linn |
| Date: | June 2022 |
The story follows two civil servants from Myanmar who joined the Civil Disobedience Moment after the military junta forcefully took over in a violent coup. It highlights their resilience and unbreakable will to end dictatorships in Myanmar as they take on various roles to continue supporting the Spring Revolution.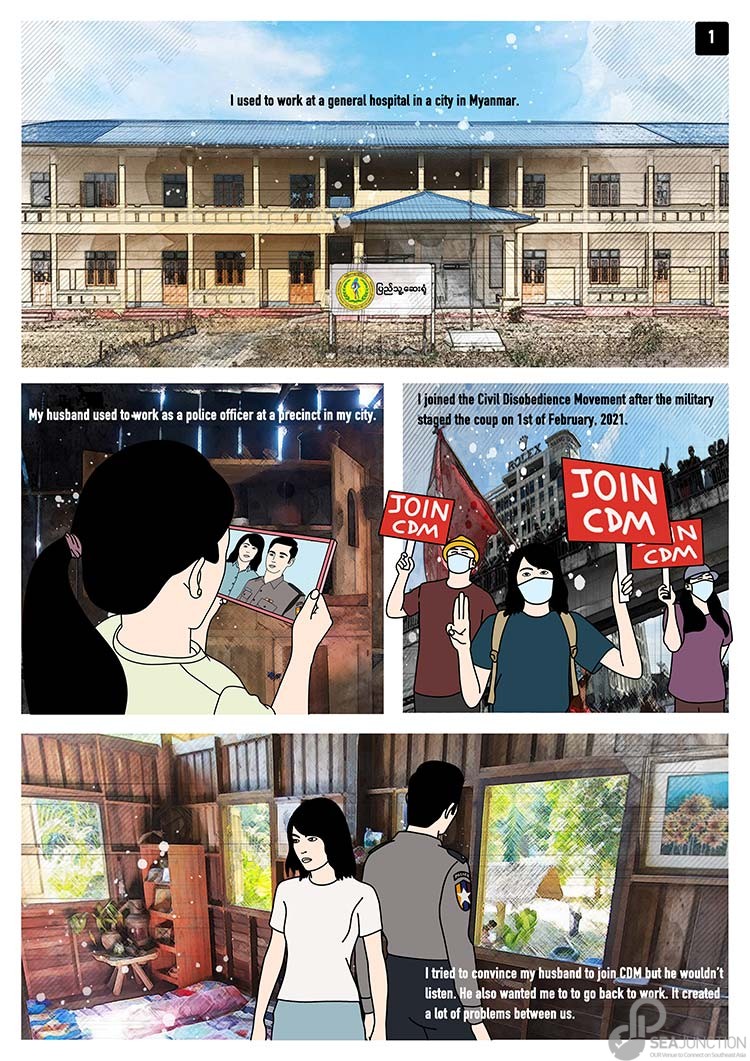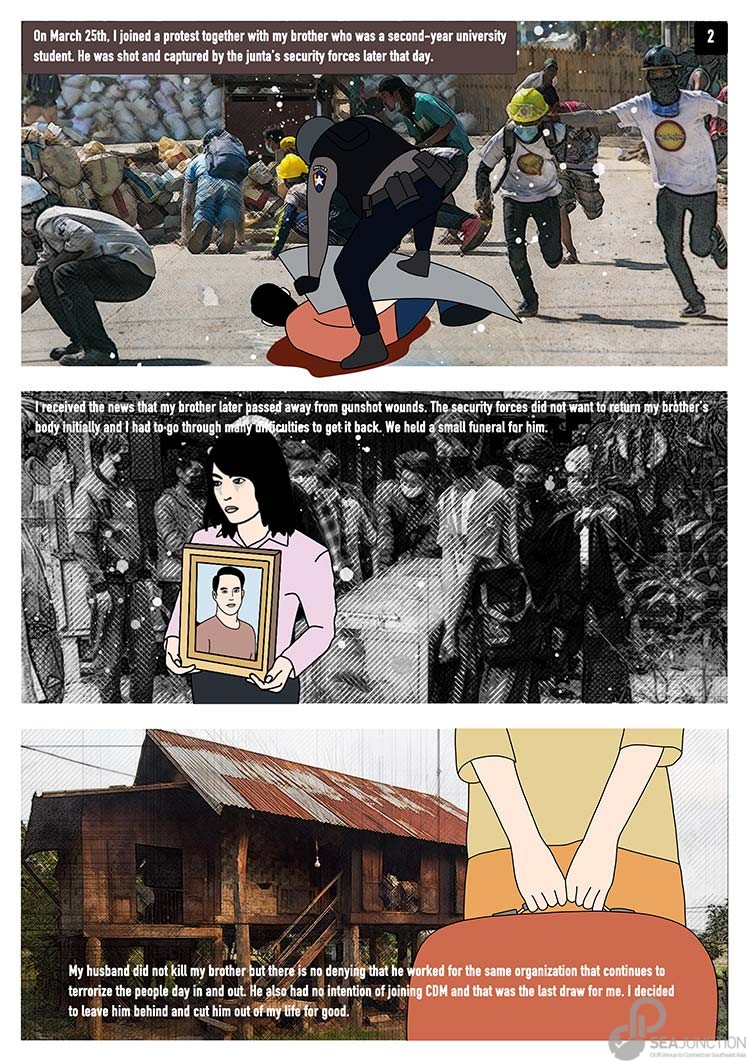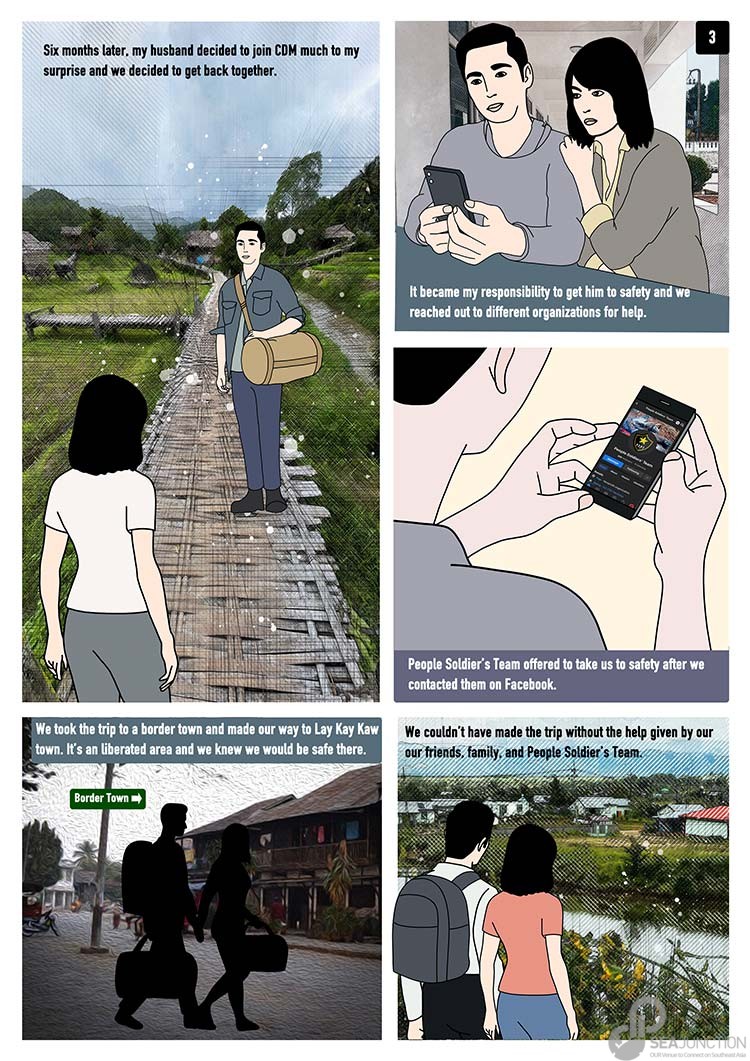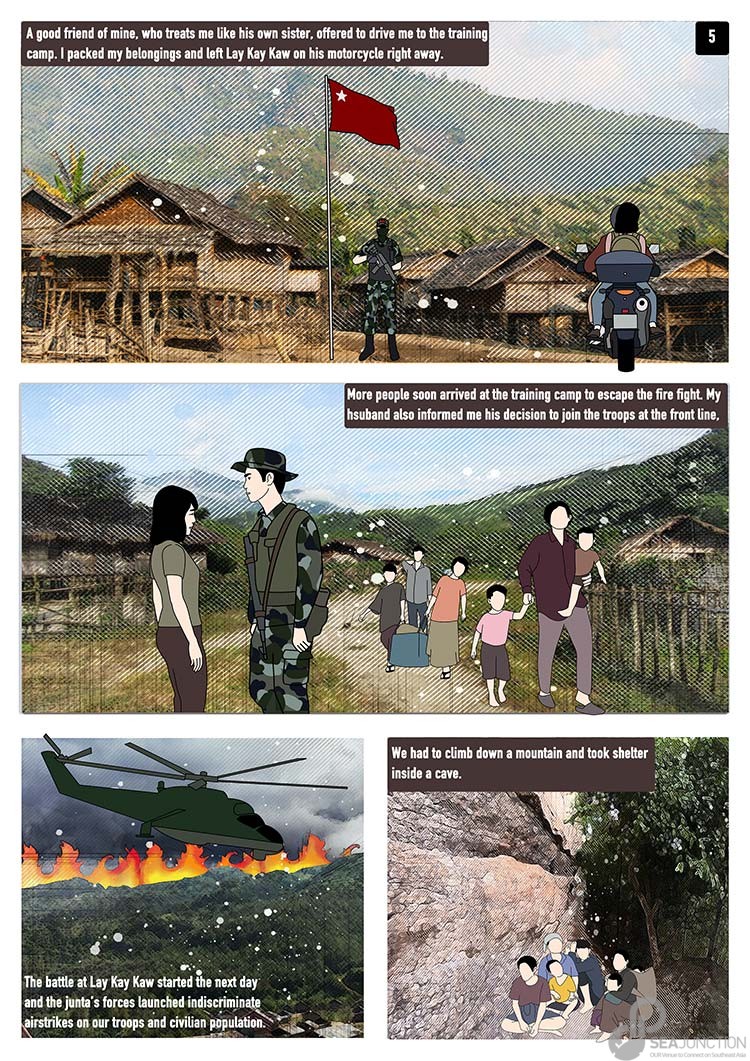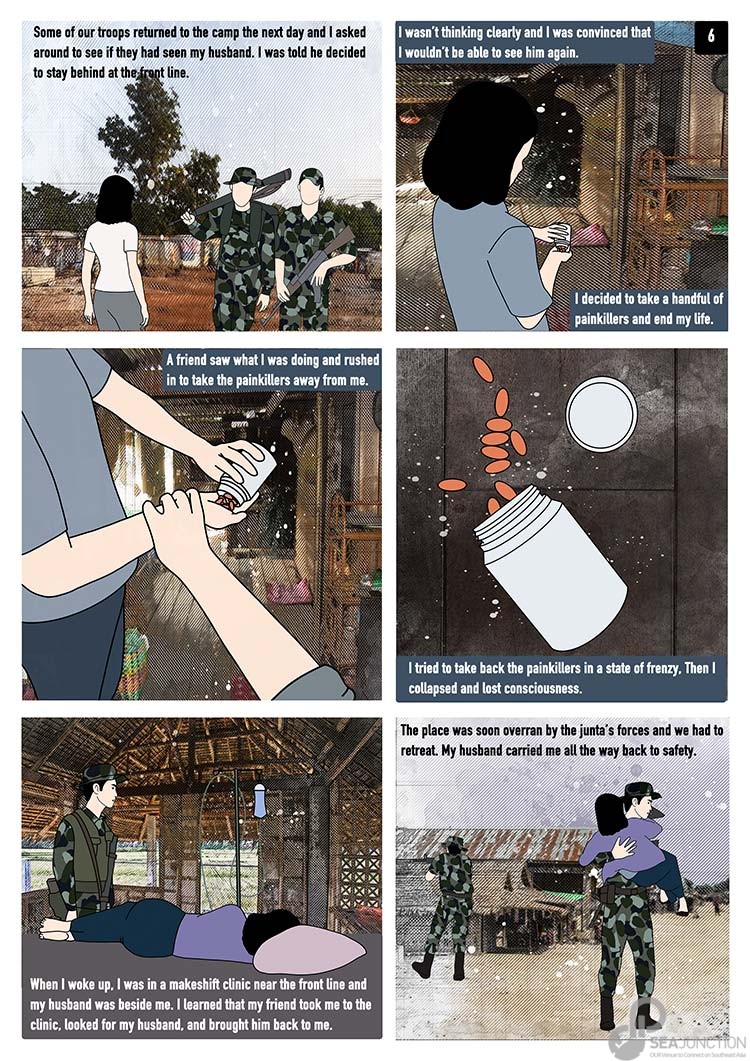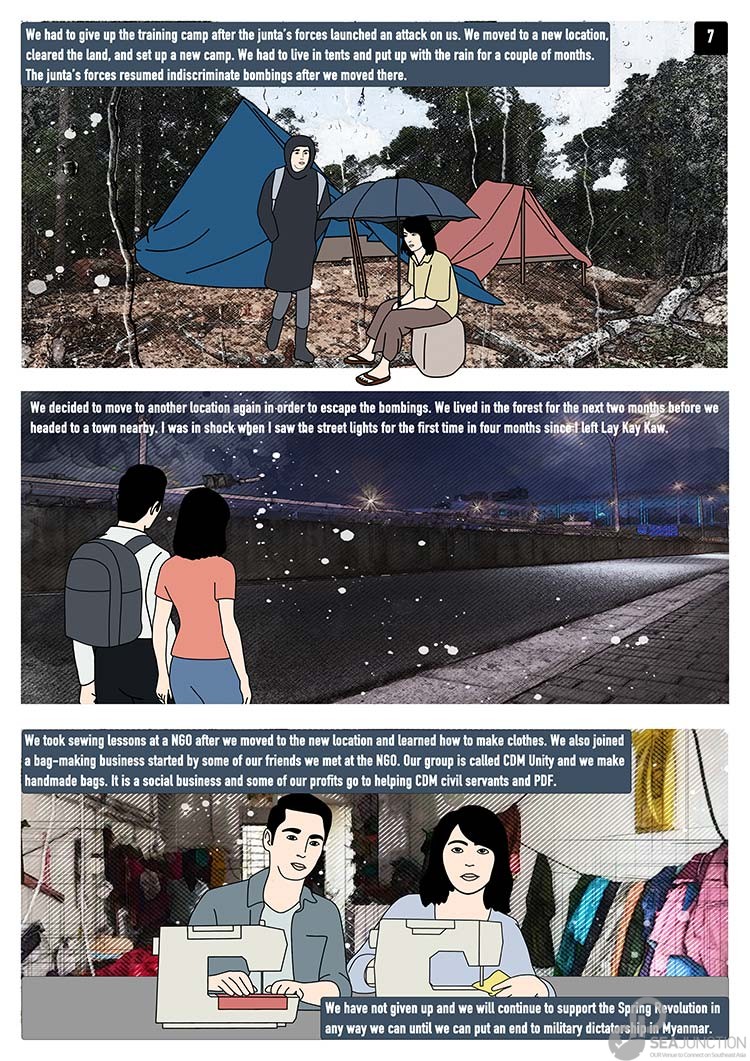 Organizers
"Living the Coup: Collective Diary of Daily Life in Myanmar" is a special initiative of SEA Junction in collaboration with Asia Justice Rights (AJAR) to document how people are living in present-day Myanmar and their coping with daily security, economic and health challenges. We are asking for short stories in the form of written, photo essays or art illustration, in Burmese Language (to be later translated into English) or in English. For more background and other stories click here.
SEA Junction
SEA Junction, established under the Thai non-profit organization Foundation for Southeast Asia Studies (ForSEA), aims to foster understanding and appreciation of Southeast Asia in all its socio-cultural dimensions- from arts and lifestyles to economy and development. Conveniently located at Room 408 of the Bangkok Arts and Culture Center or BACC (across MBK, BTS National Stadium), SEA Junction facilitates public access to knowledge resources and exchanges among students, practitioners and Southeast Asia lovers. For more information see www.seajunction.org, join the Facebook group: http://www.facebook.com/groups/1693058870976440/ and follow us on twitter and Instagram @seajunction
Asia Justice and Rights (AJAR)
AJAR is a non-profit organization, based in Jakarta, Indonesia, whose aim is to contribute to the strengthening of human rights and the alleviation of entrenched impunity in the Asia-Pacific region. Its work focuses on countries involved in transition from a context of mass human rights violations to democracy, where it strives to build cultures based on accountability, justice and a willingness to learn from the root causes of human rights violations to help prevent the recurrence of state-sanctioned human rights violations. For more information, see https://asia-ajar.org.