Dear Partners and Friends of SEA Junction,
Last month, SEA Junction participated in the ASEAN People Forum (APF) to profile our organization and activities and we were impressed with the vibrancy of civil society in the face of dismissal by most governments in the region. During the APF, we held two related panels on social protection for informal workers and women safety in ASEAN. Gender issues were also addressed at the book launch on transnational marriages and their ramifications for communities in Northeastern Thailand. In addition, a panel and photo display in Thai language raised awareness on the impacts of tourism on the livelihoods of sea-gypsies along the Andaman sea. For those who missed these and other previous events, you can find them in the video section of our fb page at https://www.facebook.com/pg/SEA-Junction-470374673153248/videos/?ref=page_internal. We are also sharing here the link to an article in Kaosard English that featured SEA Junction as a hub for Southeast Asia enthusiasts at http://www.khaosodenglish.com/life/arts/2019/09/03/sea-junction-where-southeast-asia-enthusiasts-cross-paths.
In October, our main activity will be a two-week art and photo exhibition on health concerns along the Thailand-Myanmar border. Philanthropy will again be in the spotlight as a customized lecture for AIT students and a panel on the role of international foundations in the region. Other events include a timely discussion on the past and present influence of Chinese diaspora and a workshop to create Indonesian-styled fabric dolls by an organization promoting economic empowerment of disadvantaged women in West Java, Indonesia.
We hope you will find our monthly program of interest. We count on your participation and help in sharing the information about our events with your network.
And, if you would like to support us, please click on the donation box below.

Best regards,
Lia Sciortino Sumaryono
Founder and Executive Director SEA Junction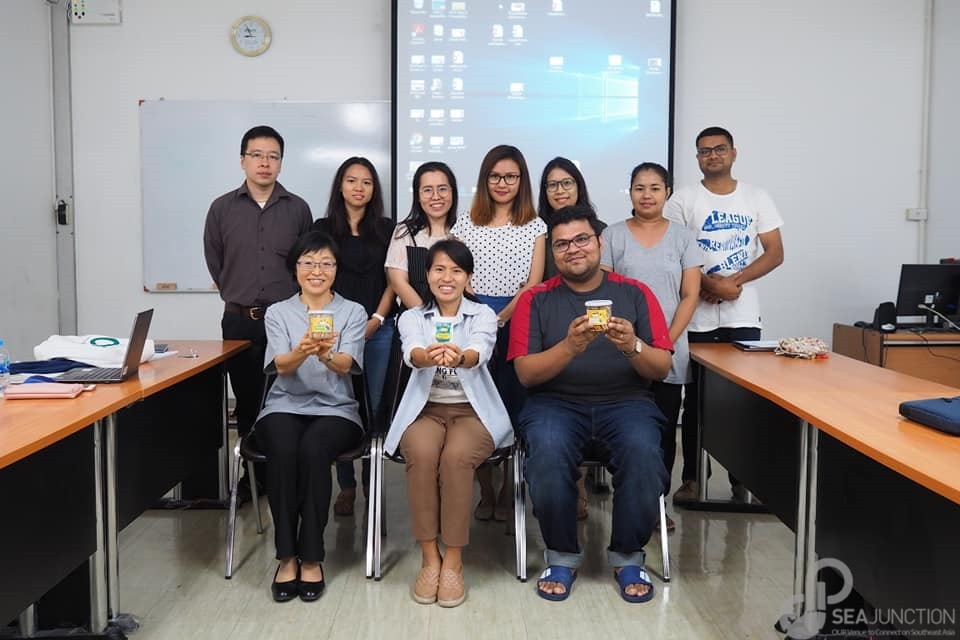 Class on Gender and Philanthropy in Southeast Asia for the AIT Course "Gender, Enterprise and Organization" Students (Closed Event)
15 October 2019 @ 10.30 – 12.00 pm
This class will discuss both local and international philanthropy in Southeast Asia and its degree of support of gender equality causes and organizations in the region. The class is specifically designed for master's and doctoral students in gender and development studies and aquaculture and aquatic resources management at the Asian Institute of Technology (AIT).
See further: http://seajunction.org/event/class-on-gender-and-philanthropy-in-southeast-asia-for-the-ait-course-gender-enterprise-and-organization-students-closed-event/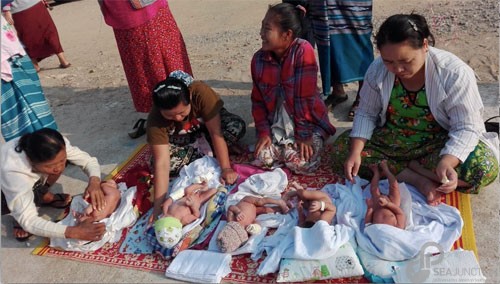 Photo & Art Exhibition "In Our Voices: Health & Resilience along the Thailand-Myanmar Border"
15 – 27 October 2019 @ 11.00 am – 7.00 pm
Discussion Panel and Opening of the Exhibition
15 October 2019 @ 6.00 – 8.00 pm
SEA Junction in collaboration with Mahidol Oxford Tropical Medicine Research Unit (MORU) and Shoklo Malaria Research Unit (SMRU) will hold a multimedia exhibition in the corner space of the 1st floor of BACC, which highlights cross-border health, including malaria, TB and maternal health, along the Thailand-Myanmar border. Participatory research methodologies and ethics will be discussed and a short video presented at the opening panel discussion featuring also Ramon Mangsasay awardee, Cynthia Maung of Mao Tao clinic.
See further: http://seajunction.org/event/photo-art-exhibition-in-our-voices-health-resilience-along-the-thailand-myanmar-border/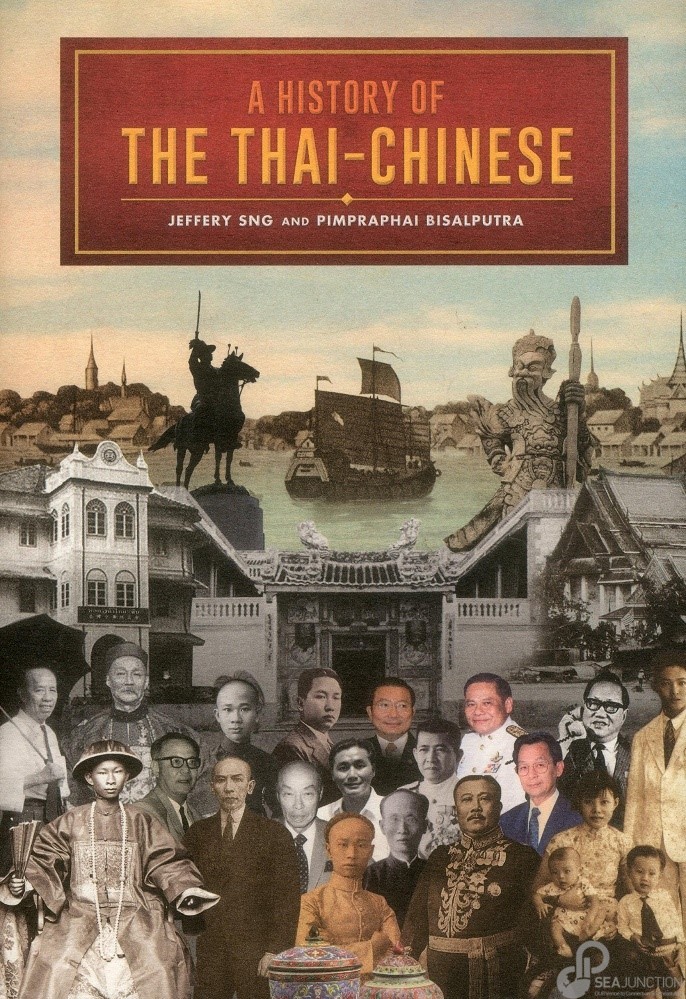 Book Discussion "A History of the Thai-Chinese" by Jeffery Sng
18 October 2019 @ 6.00 pm – 7.30 pm
The discussion of the book co-authored by the speaker and his wife Pimpraphai Bisalputra will explore the role and impact of the Sino-Thai community on Siamese history and modern-day Thailand in the spheres of politics, cultures and economics and its relationship with the majority population and the Thai State. The discussion will also touch on the relationship between China and Southeast Asia from the past into the future.
See further: http://seajunction.org/event/book-discussion-a-history-of-the-thai-chinese-by-jeffery-sng/
Panel Discussion "International Foundations: A Declining Force in Southeast Asia?"
24 October 2019 @6.00 pm – 7.30 pm.
This fourth panel in the series "Wielding the funding strings of civil society in Southeast Asia" of SEA Junction in collaboration with the Open Society Foundation (OSF), will focus on international philanthropy, looking at funding trends of international foundations in the region and examining their changing role in relation to civil society overtime.
Information about this event will be provided at a later date on our website http://seajunction.org/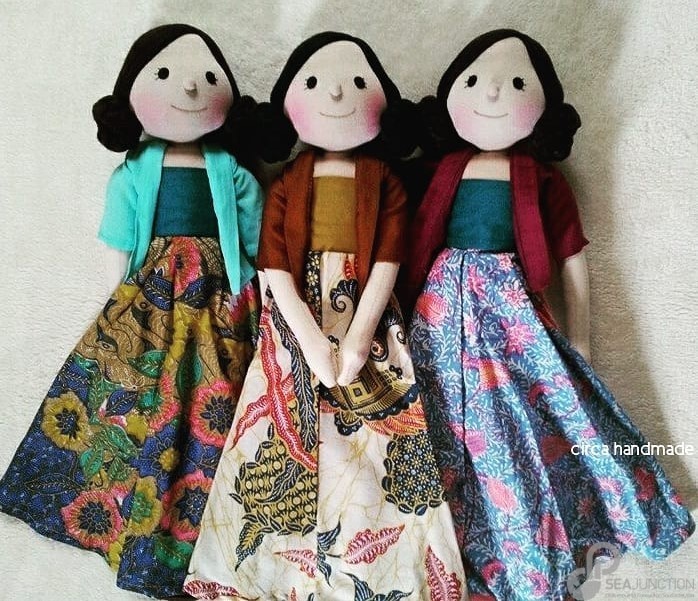 Workshop on Fabric Dolls by Circa Handmade Indonesia
26 -27 October 2019 @ 1.00 pm – 4.00 pm
SEA Junction workshop series aims to provide a venue for both children and adults to learn by doing about some of the rich arts and crafts traditions of Southeast Asia. In this workshop, two craft tutors, Saepudin and Wati Astuti, from Circa Handmade Indonesia will offer two three-hour workshops in the last weekend of the month to teach about how to assemble Indonesian-styled fabric dolls. For this workshop, costed at TBH 750 to cover the costs of material and labor, it is necessary to reserve and pay in advance to ensure participation as we have only a limited number of places.
See further: http://seajunction.org/event/workshop-on-indonesian-dolls-by-saepudin-and-wati-astuti/
For information/reservation for our events
please email southeastasiajunction@gmail.com
phone/wa: +66970024140
About SEA Junction, OUR Venue on Southeast Asia
SEA Junction aims to foster understanding and appreciation of Southeast Asia in all its socio-cultural dimensions – from arts and lifestyles to economy and development. Conveniently located at Room 408 of the Bangkok Arts and Culture Centre or BACC (across MBK, BTS National Stadium) SEA junction facilitates public access to knowledge resources and exchanges among students, practitioners and Southeast Asia lovers.
For more information see www.seajunction.org and join the Facebook group https://www.facebook.com/groups/1693055870976440/ and/or Instagram